Be Bold With Your Summer Advertising

Summer Is Here!
We have the perfect summer advertising solutions for you. With the record temperatures been recorded this summer is already a scorcher! This is not a time to be a shrinking violet, its time to be bold and stand out! To impress. To persuade.
It's never been easier to brand large outdoor spaces. Make the most of those courtyards, carparks or forecourts. Our display range has got even bigger.
Be Bold at Exhibitions!  
Make your exhibition stand look bold and out shine the competition with our new range of extensions and add on to the Stage backdrops fabric displays.
Our fabric backdrops are easy to assemble, eye-catching and low cost! All completely personalised with your branding. Either double or single side printed for flexibility.
Our new product the Queen Peacock TV Stand with shelves, TV brackets and connection kit is now available.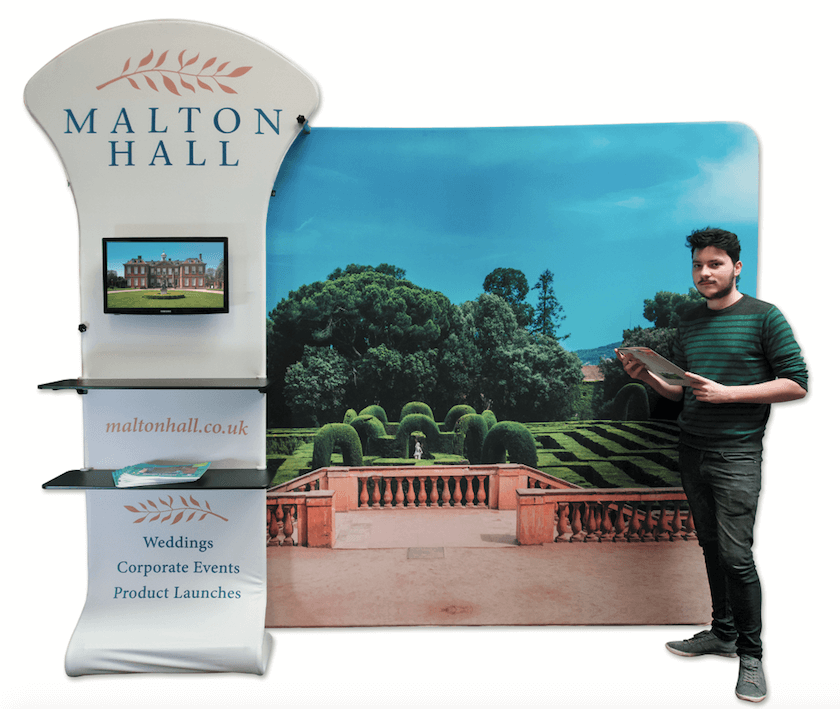 Retail Displays
We have a new range of personalised point of sale displays, perfect for retail counter displays and exhibitions. You can order as little as just one display. Each one is an origami engineering masterpiece, supplied flat, ready to assemble. (No tools required!)
Flags
Summer is well and truly here, which means one thing its festival season! We've got new flags in our line up to suit. If its supporting your local team, marching in a parade. See our full range here!
Parasols
Suns out and its hot to say the least! Time for some shade, with our new Parasol line-up. Each is printed with fade resistant ink, on water repellent material. Just in case we see some rain again any time soon?
Gazebos
Which is no surprise why our Gazebos are hot sellers right now. Perfect for festivals, fetes and farmers markets. They may be designed for outdoor use but they're great for indoor use too! We've seen them used for exhibition stands too.
All Gazebos available to be fully personalised with your brand.
You choose the size
The design on the canopy
How many walls and design you want
Contact us to find out more about our New summer advertising product ranges.
Get in touch today Oxygen Graphics
You can share this story by using your social accounts: