Launch of new #NLCCV21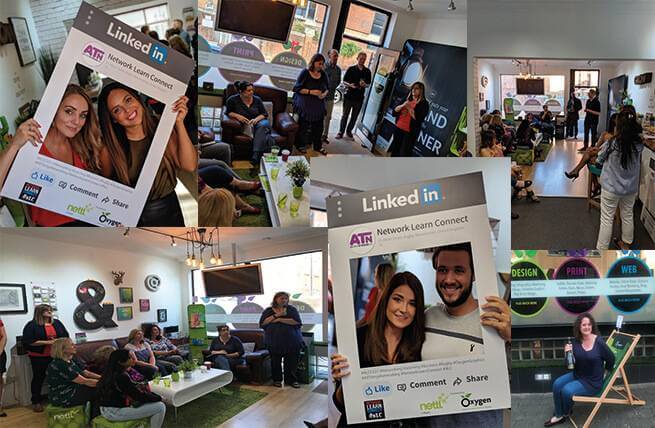 On 31st July we hosted a Network, Learn & Connect (#NLC) event at our premises in Rugby. This marked the launch of this new networking and dynamic brand into Warwickshire.  
Attended by representatives from 18 businesses across the region, the evening kicked off with some fun networking over drinks. This was accompanied by the Lego challenge, where everyone had to use six pieces of Lego to make a duck. It was amazing how many different versions we had, but in the end there could only be one winner – well done to Billy Whiffen for winning this quirky competition. We hope you enjoy using your Lego pens! 
We then moved onto food, a yummy vegetarian curry cooked by our speaker Tristan Griffiths followed by some lovely cupcakes and meringue desserts. After filling our faces, we settled down to the main event - to learn more about how to increase the chances for getting our content (blogs, articles and other promotional messages) seen across social media and digital channels.  
Using his own experience, Tristan shared some simple techniques to ensure people stop and read and then respond by either sharing or commenting on your well-crafted efforts. He also set us the challenge to create 1 blog post every week for the next month and share snippets of them every day! I think watch this space is all we need to say here! 
And then to round of a successful evening, there were more opportunities to connect, both with the people in the room and those out there in the busy digital world, and share our experiences using the special hashtag #NLCCV21.  
A big thank you to Tristan for facilitating the event and to Rose Afonso of R&M Wines for the sponsorship. And finally, thank you to everyone who attended and helped to make the first #NLCCV21 a great success. Look out for details of our next event soon via the usual social channels. In the meantime, don't forget to check out the pictures and comments on LinkedIn, Facebook and Twitter and do your bit by commenting and/or sharing with your digital audience. 
You can share this story by using your social accounts: