On The 9th Week Before Christmas,
Oxygen Gave To Me.. 
..Branded Desk Pads To Foresee 2020!!
There are so many benefits of branded merchandise! 
·   Practical
·   Affordable
·   Personalised Branding
·   Brilliant Sales Promotional Tool
·   Consistant Brand Exposure
At Oxygen, we use our Desk Pads as a part of our daily work schedule, writing notes, sketching client design ideas & have a printed 'to do list'.
Desk Pads can be personalised to your individual requirements, be it with a printed monthly or weekly calendar, notes section or check list. Whatever your business requirements – we can make it happen!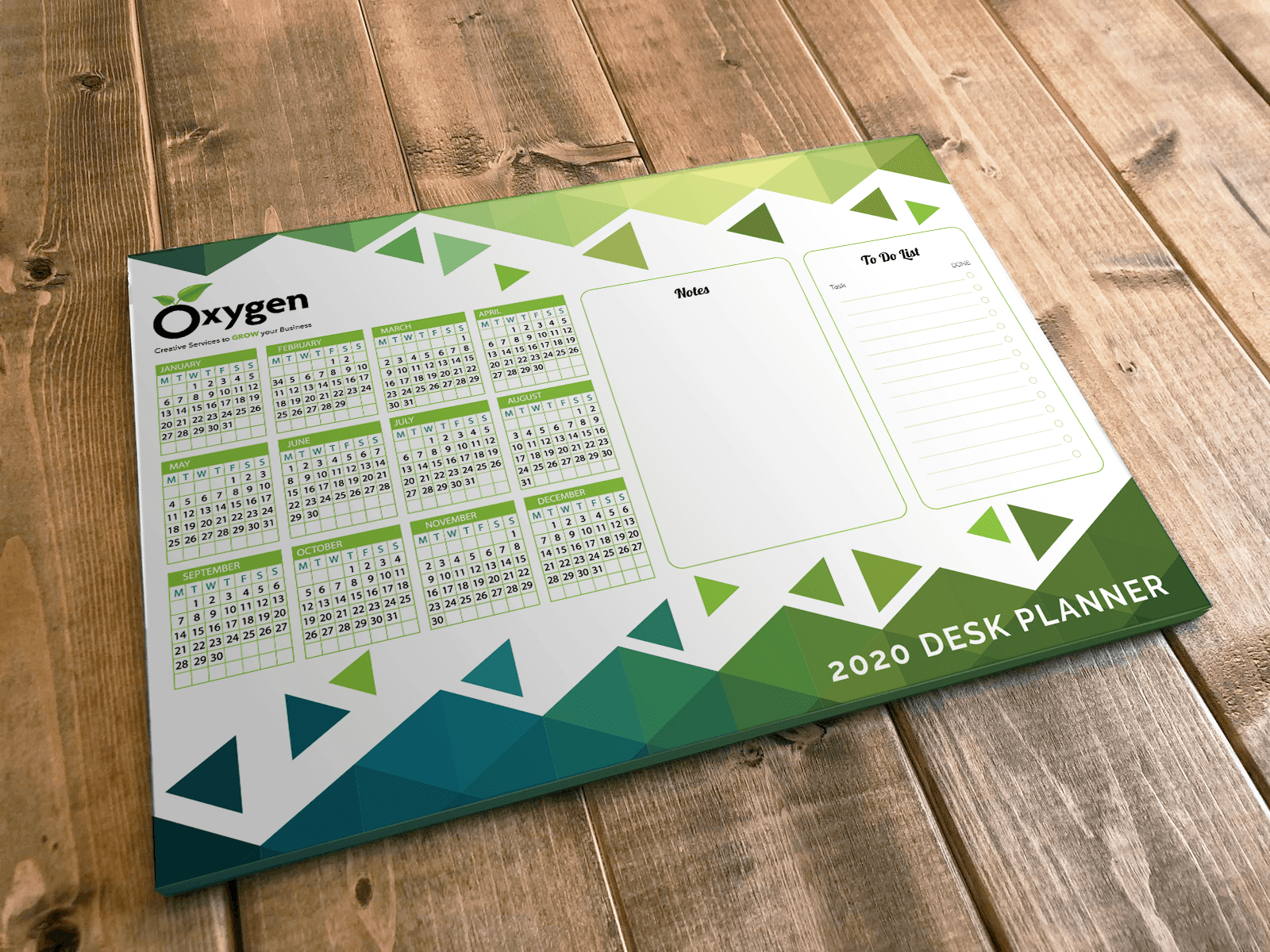 Order your personalised branded A5 or A4 Desk Pads today!
A5 Desk Pads
100 – £188
140 – £222
200 – £274
500 – £528
A4 Desk Pads
100 – £292
140 – £355
200 – £449
500 – £885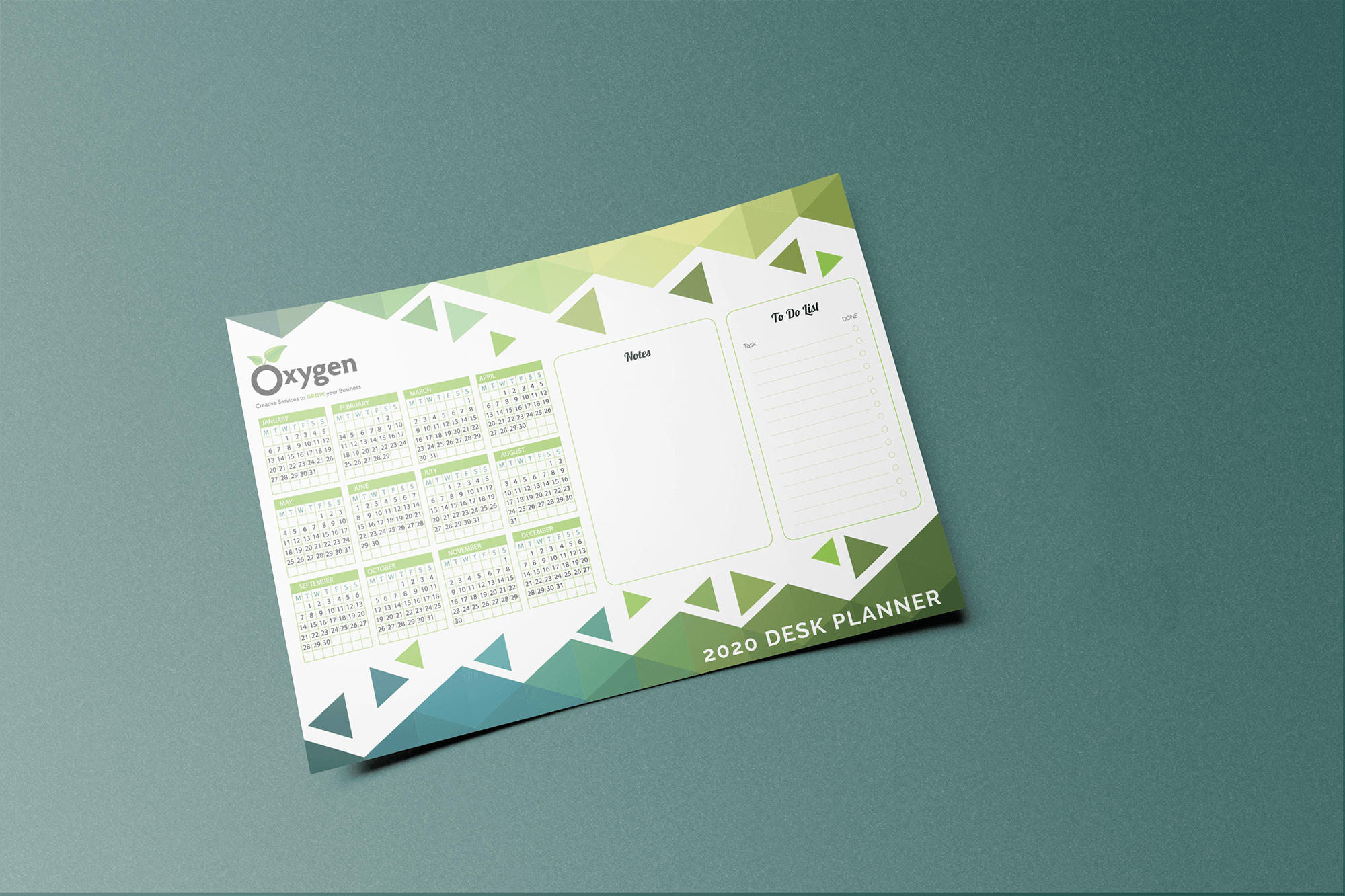 Interested in snapping up this offer?
Complete the form below and a member of our team will be in touch!
By completing this form you agree to Oxygen Graphics securely storing your information, but not passing on to a third party.
Terms and conditions :
A5 Desk Pads (210x148mm), 50 leaves 80gsm bond paper + board back + glued edge
A4 Desk Pads (297x210mm), 50 leaves 80gsm bond paper + board back + glued edge
OR Snap up our Festive Bundle Offer ONLY £895 !
250 Branded Promotional Pens
250 Branded A1 Wall Planners
250 Personalised Christmas Cards
100 Branded A5 Notepads
ONLY £895 !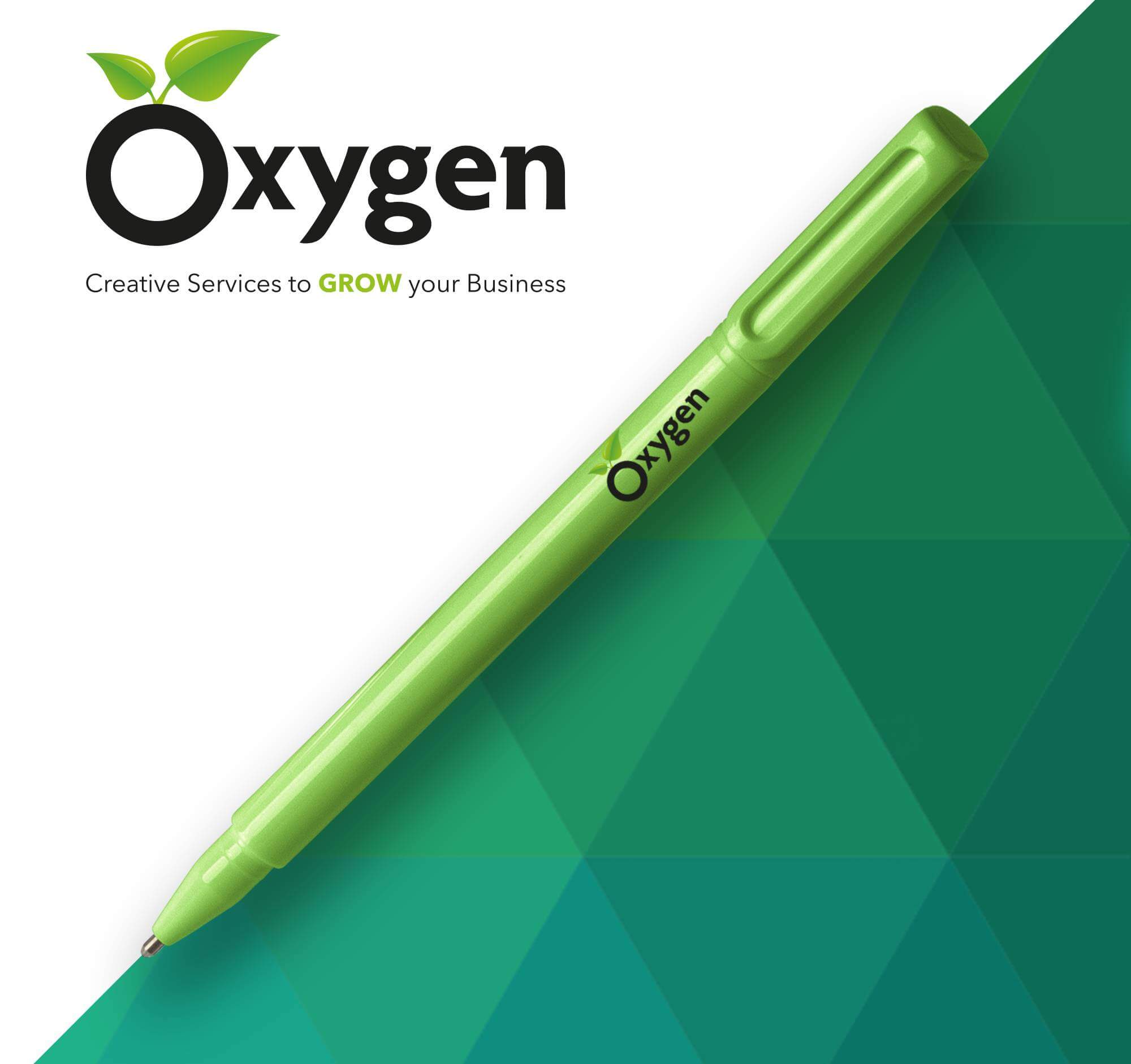 Corporate Pens
What better way to get your brand in front of your customer on a daily basis than a company pen!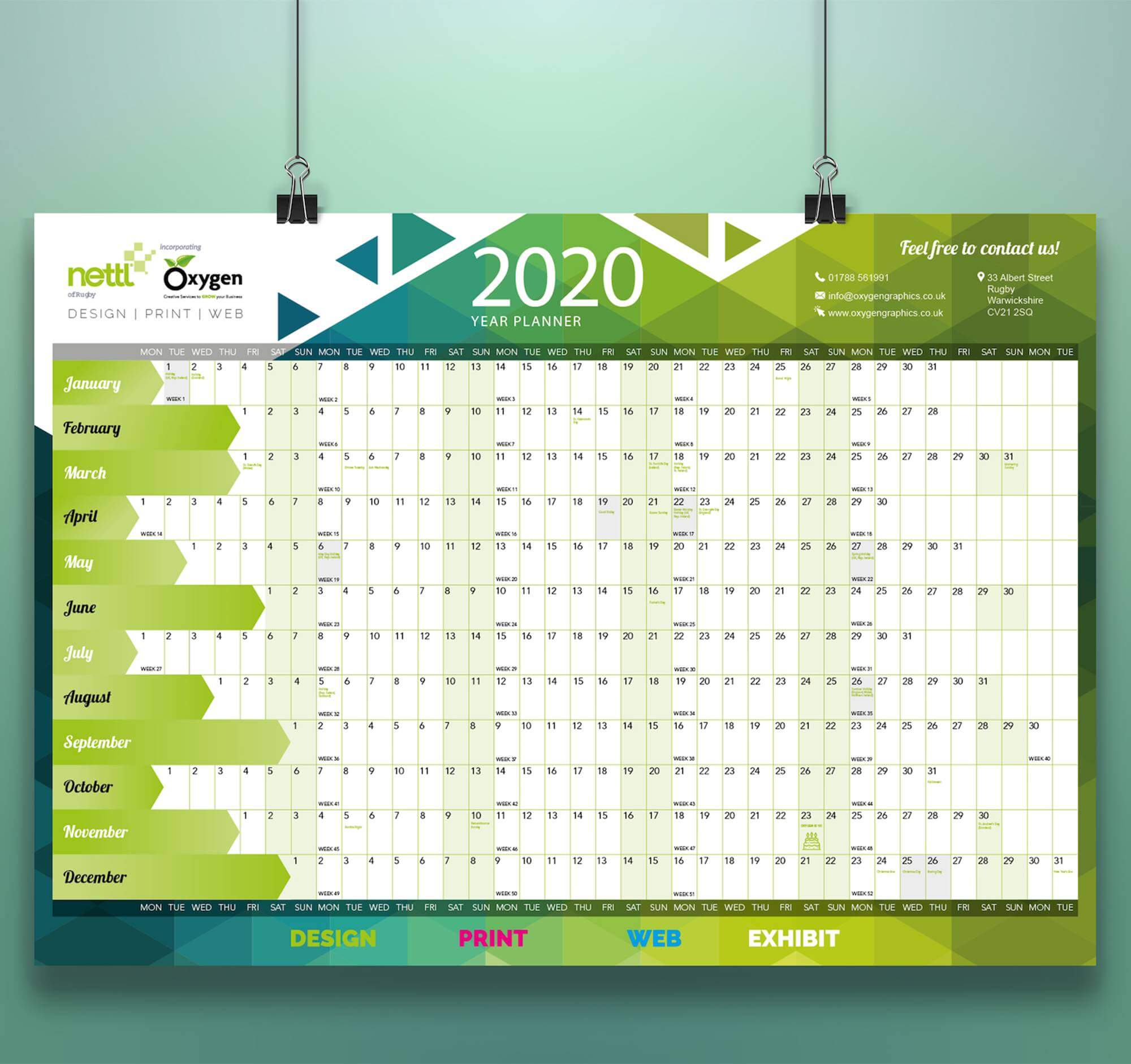 Wall Planners
Get your brand in front of your customers 365 days of the year!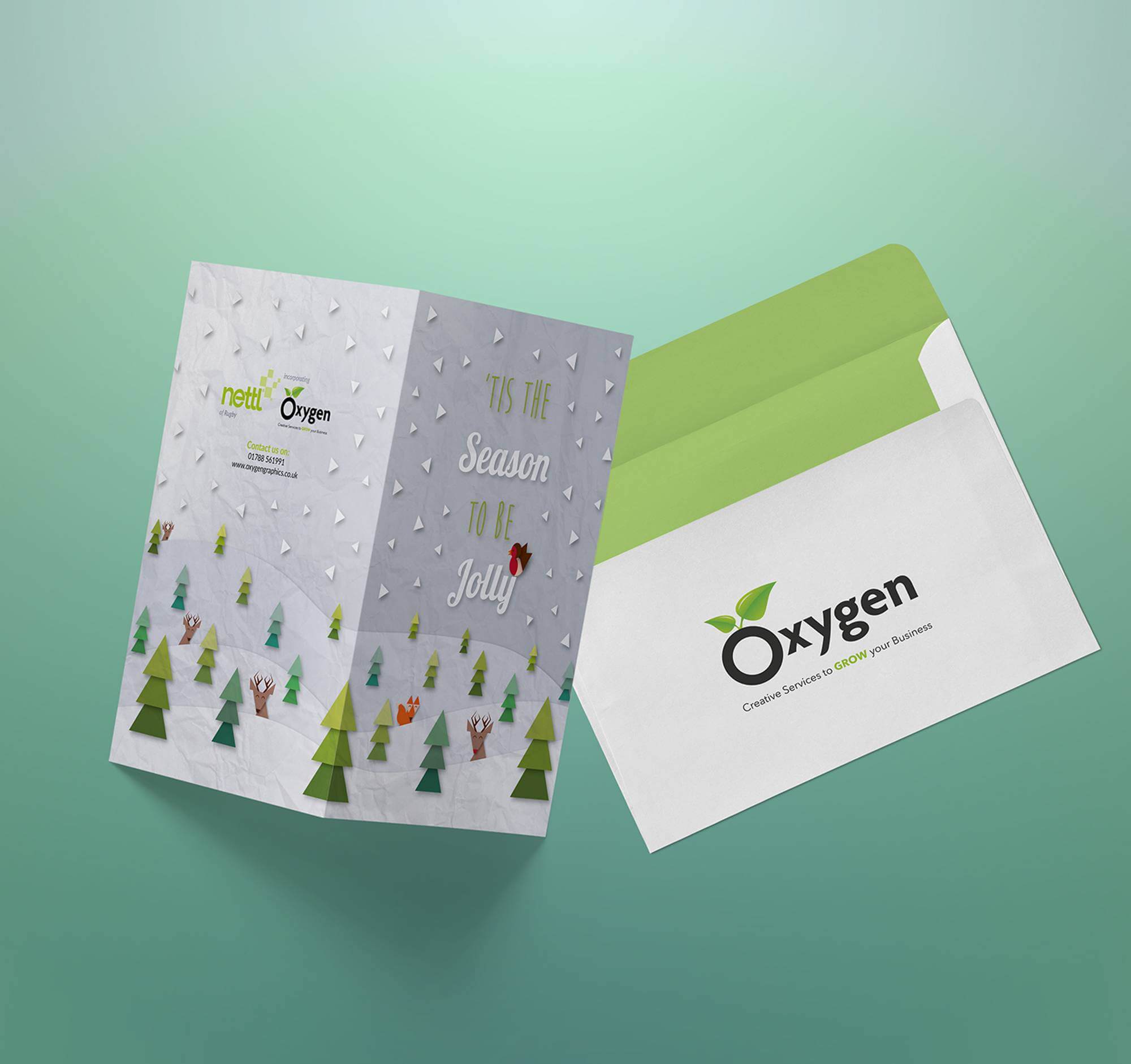 Christmas Cards
Be ahead of the game, order your Christmas cards now!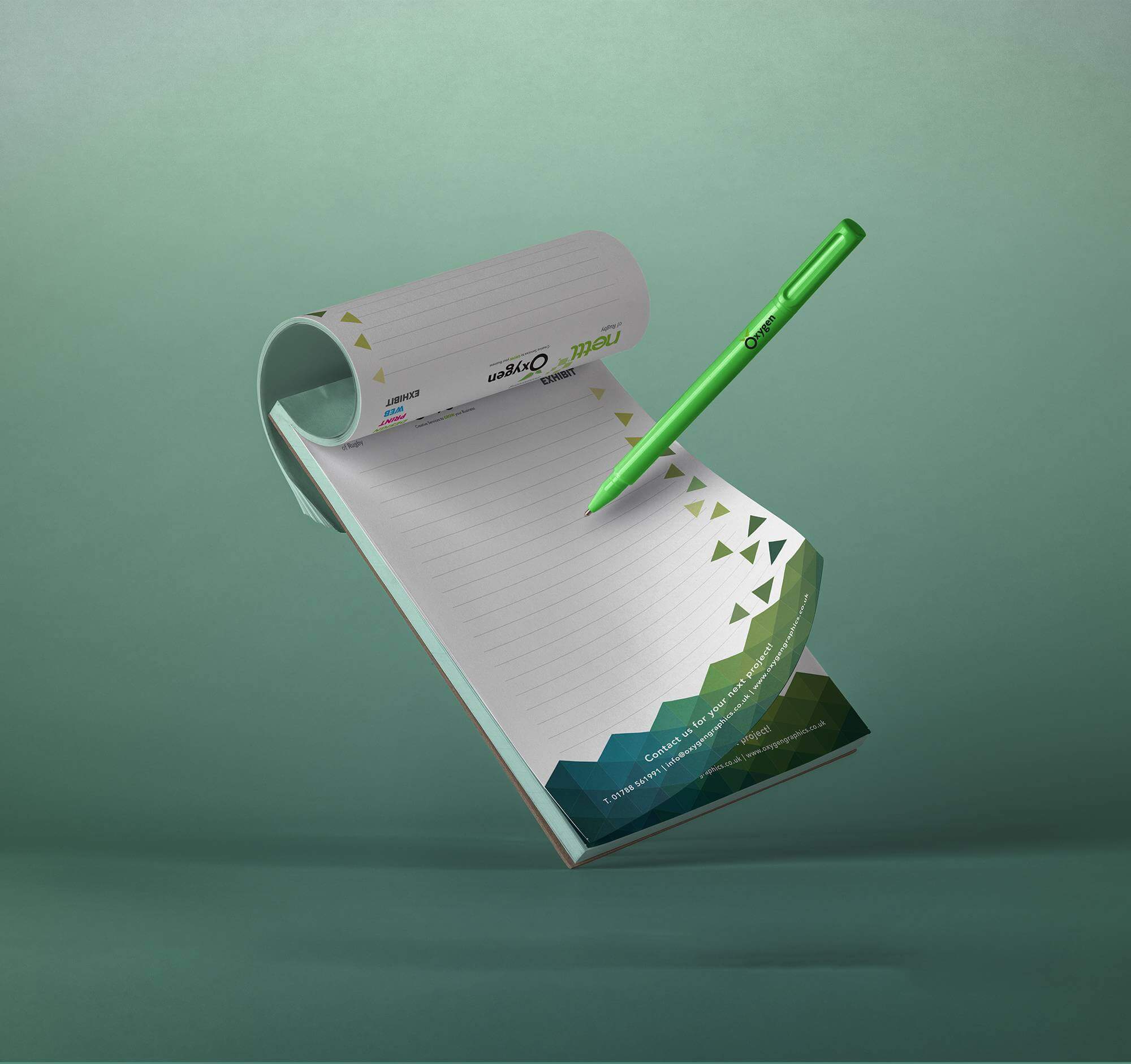 Notepads
Put your brand in the spotlight with your customers.
Terms and conditions :
Super A1 Wall Planner (630x891mm), 170gsm silk + folded.
A6 Christmas card (148x210mm), 400gsm silk + creased.
A5 Notepad (210×148), 50 leaves, 80gsm bond paper + board back + glue edge.
Standard pen with full colour digitally printed logo (print specifications may change).
Get in touch
Are you looking for something different?
One of our creative team members will help you come up with unique promotional gifts to thank your clients, business partners and staff!
Find out today what we can do for you
33 Albert Street,
Rugby,
Warwickshire,
CV21 2SQ
Oxygen Graphics © 2019 All Rights Reserved