Exhibition Checklist: How To Prepare For An Exhibition
It's no secret that exhibitions provide businesses with the ultimate platform for promoting their brand and getting their voice heard. But with so much to organise ahead of your next exhibition, to ensure you're making the most of the opportunity, it's easy to lose track of your to-do list. With years of experience supporting businesses across the globe with getting the best out of their stands, the team at Oxygen Graphics have put together our helpful tips and tricks to help you prepare for your next exhibition.
The basics
OK, these are a few obvious ones, so we won't dwell on them too much, but before you even begin to think about creating a showstopping exhibition stand, there are a few first steps you need to take first. 
Register your business for the exhibition

Decide your budget

Book the necessary flights, transport or accommodation
Get the dimensions
We get it, you've ticked off the above and you're bursting to get started on your exhibition stand. You must do one thing though and that's getting the dimensions of your space, from the exhibition organisers. After all, the last thing you want is to invest time and money in creating an attention-grabbing display, which doesn't fit in the space you're given.
Ask organisers for any regulations
This vital step often gets overlooked, however, not knowing if there are any specific rules and regulations at the exhibition could come back and sting you when you're setting up your stand. Check with the organisers and make sure you, as well as your team, know what is allowed at the exhibition.
Goals, mission and values
Before you design your stand, it's worth considering:
What type of audience are you targeting?

Are you launching a product or a service?

What are your goals from the exhibition? What do you want to achieve?

What do you want your stand to say about your business?
The three-second rule
Finally! It's time to design your exhibition stand. Our advice? Don't be shy. This is your chance to shout about your brand, so be proud of who you are and let the world know it. 
Britain is a hub for exhibition shows, with pre-lockdown figures revealing that UK exhibitions attract more than 13 million visitors each year – with an average of 20 per cent of them from outside of the UK. With the exhibition industry already bouncing back – with nearly 150 more trade fairs already planned from now (March 2022) until the end of the year across the country – you simply cannot afford not to ensure you make an impact with your exhibition stand.
Like it or not, your exhibition stand needs to speak a thousand words. In fact, you have around three seconds to make a first impression at an exhibition – to communicate your message and show visitors exactly what you have to offer. Your stand needs to be nothing but eye-catching and attention-grabbing. 
When preparing for an exhibition, with help from the creative team at Oxygen Graphics, you should:
Be memorable, you want people to stop at your stand, not walk straight past it.

Think outside the box. There are dozens of other businesses at that exhibition, make sure your brand stands out.

Give visitors a branded giveaway – and not something that will immediately get thrown in the bin, something they will use every day that has your business on it.
Exhibition marketing materials
Exhibition stands come in many shapes, sizes and designs, there are plenty of ways you can ensure your brand is the talk of the show. So, when it comes to designing your exhibition stand, consider:
Taking visitors on a journey, by using engaging backdrops and props. You can even throw in a customised vinyl floor if you want to truly immerse your audience.

Use props that give visitors a reason to stop and talk to you. Invite your audience in by using branded furniture, like beanbags or chairs.

Make sure your business is noticed thanks to branded bunting, pop-up tents and customisable flags.

Allow your audience to interact with your brand by taking a forward-thinking approach and incorporating technology into your stand – think photo booths, virtual games, digital screens, and don't forget those all-important QR codes that instantly connect visitors with your business. 
Pre-exhibition marketing
It goes without saying that people need to know you're attending the exhibition. Promote your attendance using social media and website banners, as well as physical marketing collateral like flyers.
Are you ready for your next exhibition?
With a team of experienced creative professionals ready to support you with your next exhibition, it's time to get in touch with Oxygen Graphics.
Having worked with a number of clients across the UK, as well as those across the globe, helping them create bespoke, fresh and innovative exhibition stands, we are here to help make your exhibition stand one to remember.
As a creative design agency, our services range from website build and design, brand and logo creation, print and search engine optimisation (SEO), as well as exhibitions. Start your next project with Oxygen Graphics.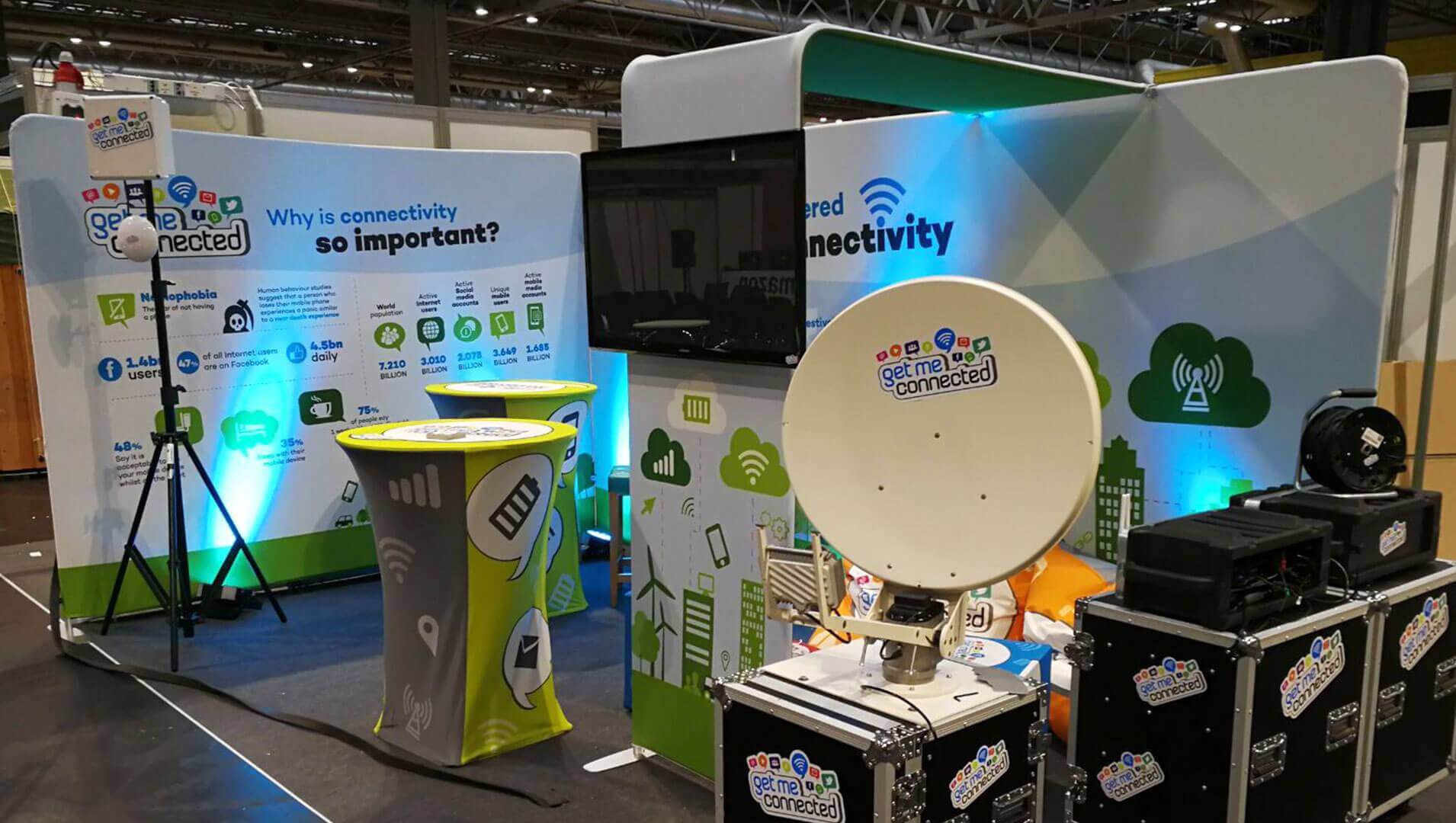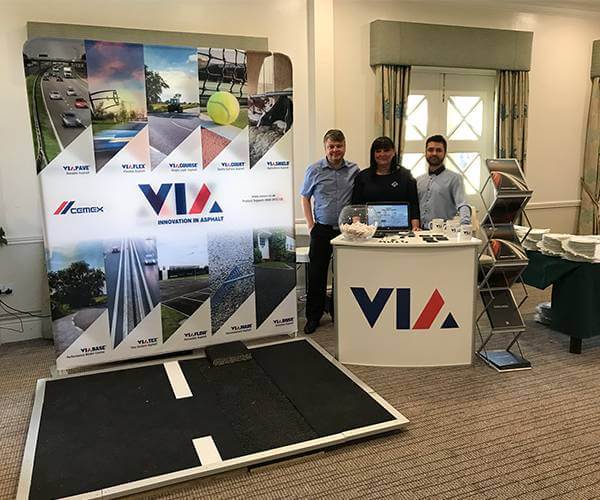 In need of marketing support?
Get in contact with a member of our team today to see how Oxygen Graphics can help you!
T : 01788 561 991    E : [email protected]