Each second, 40,000 Google searches are conducted in the UK alone. Appearing at the top of Google is essential for any business, making SEO a vital part of any good digital marketing strategy. Having an attractive website is no longer enough.
SEO helps both search engines and customers to find your site and understand your content. Oxygen Graphics is nestled in the heart of Rugby and is easily accessible from surrounding Warwickshire towns.
We work closely with a large number of Warwickshire-based businesses to drive high-quality enquiries using only proven, future-proof SEO techniques. Whether you're a small, independent Rugby-based business or a medium to large, national business operating beyond Warwickshire, we're here to help.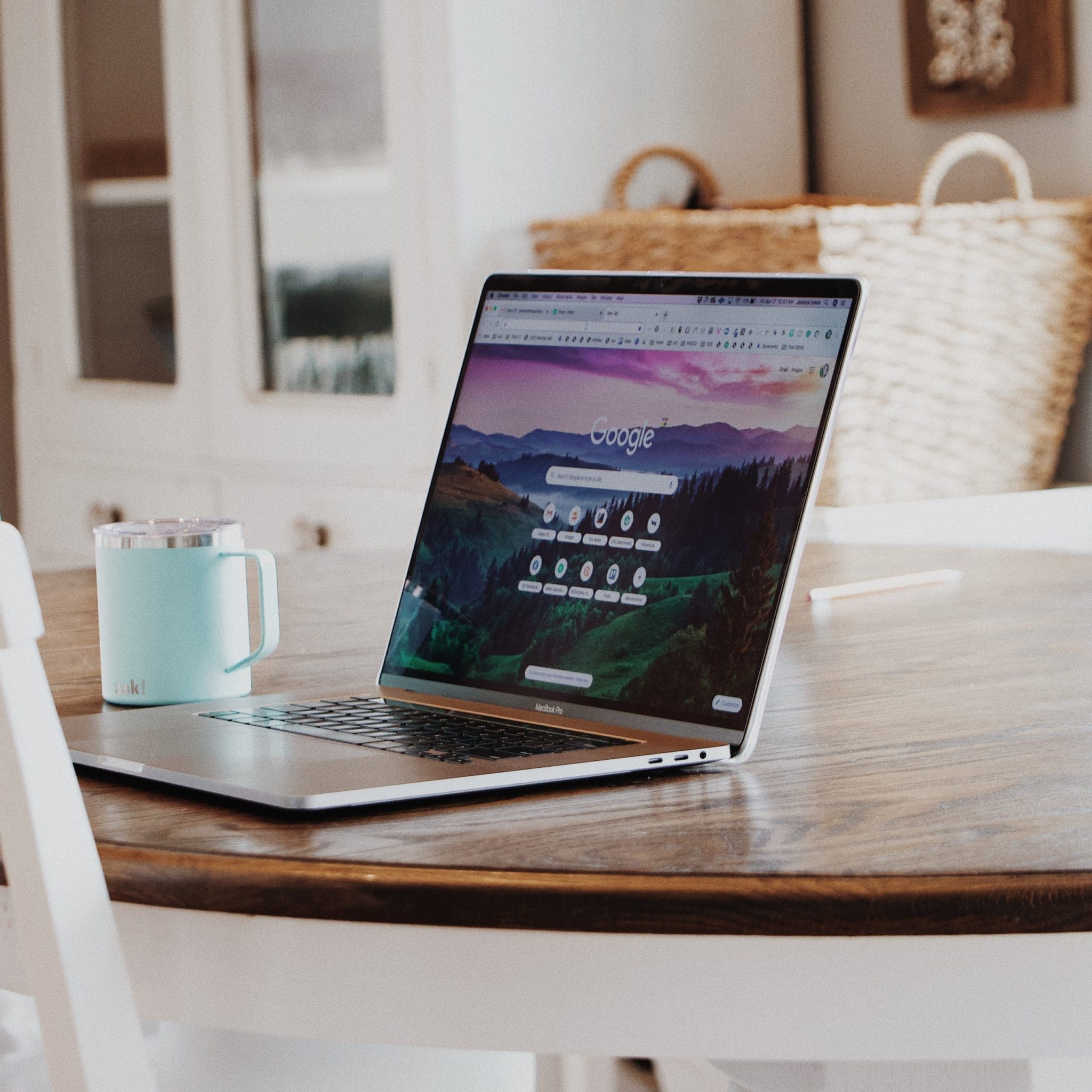 Reaching the top of Google is important, but it doesn't stop there. Did you know that Google makes continuous changes to its algorithm? Last year alone, Google launched 3,620 different changes to its search algorithm, keeping our SEO team very busy. Our team of experts will continue to evolve your campaign, inline with Google's key algorithm changes, to ensure that you stay at the top.
Why choose Oxygen Graphics for your SEO strategy?
Driving a strong return on investment is at the centre of any strategy that is created by the experienced team at Oxygen Graphics. Each strategy is tailored to your specific requirements and goals and is delivered by experts that are accustomed to delivering organic results across all industries. Strong communication is important to us. We'll provide full visibility of your ongoing strategy and progress, with detailed, visual and easy-to-interpret SEO and PPC reports. You can also visit our office in Rugby, Warwickshire, for periodic strategy reviews.
Your SEO journey begins with a detailed consultation to understand your key products, services, priorities and goals. A comprehensive strategy and plan are then created, in order to help you achieve the best results possible.
Our SEO experts will conduct keyword research to determine which keywords will drive the most traffic to your website, whilst ensuring these are highly relevant to your business. Did you know that there are over 200 different Google ranking factors? SEO with Oxygen Graphics takes a holistic approach, combining technical, on-page and off-page SEO ranking factors, which are all key to delivering results. From competitor analysis and crawl reports to on-page optimisation and content marketing, we'll deliver the right strategy for your business and budget.
Our monthly SEO packages guarantee to increase exposure for your website, generate more traffic and reward you with higher rankings. Did you know that we also offer PPC and AdWords services? What's not to love? 
What is SEO?
Search engine optimisation (SEO) involves improving the quality and quantity of organic (unpaid) website traffic to a website or a web page from search engines, like Google. Find out more about our SEO services and how the experts at Oxygen Graphics can help drive more traffic to your website.
Why isn't my website ranking on Google?
There are many reasons why your website might not be ranking on Google. It might be that you're not using the right keywords (or using the wrong ones), you haven't optimised your metadata, your website is slow, or you don't have any authoritative backlinks (direct links from another website to yours). Also, if Google has had an algorithm update, this can severely impact whether you're ranking on Google too.
We know how challenging it is to ensure your website is always optimised by keeping on top of Google's ever-changing algorithms. We have a number of SEO packages to choose from – all of which are managed by our SEO experts, so you don't have to.
How much do your SEO services cost?
How much your SEO will cost depends on many factors, including your location, goals, ambitions, the size of your website and how much work will be required each month. Our SEO packages start from £450 each month, plus an introductory audit to help us create an efficient strategy tailored to your business.
How long will it take me to see an ROI (return on investment)?
We advise that it will take a minimum of six months before you start to see any major results – and any SEO professional should tell you the same (be cautious if somebody is promising you results overnight!). It's important to remember that every business is unique, which means all SEO strategies differ, and results can be impacted by various factors, including the type of industry you're in and your location.
Will I receive monthly SEO reports?
Yes, you will receive two reports each month.
One of these is a Rankings Report, which will include the list of your keywords, where your business is ranking for those keywords and any movement around your keywords.
The second report is generated from Google Data Studio – now known as Google Looker Studio. This gives us a real insight into how users behave when visiting your website. This report will also help us to track any of your KPI's (Key Performance Indicators) while allowing us to compare the performance of your website over time.
Due to ongoing Google algorithm changes, SEO strategies are never static. Data given by these reports will allow us to continuously develop and shape an SEO strategy that best suits the evolving needs of your business.
Will you provide full visibility on my SEO campaign?
Yes, after all, this is your business – and we believe that it's important you are aware of the work we're doing to grow your brand. At the beginning of your campaign, you'll receive a plan that will show you exactly what's being done and when, so you can track and follow progress.
I used to get twice as many visitors on Google. What happened?
It's important to recognise that Google's algorithm is changing very regularly – which means factors impacting whether your business is ranking or not are changing. So, techniques that worked once, might not be working today. Our SEO expert continues to stay up-to-date with the ongoing changes to Google's algorithm, so we can adapt and amend your SEO strategy accordingly.
Have you considered that your website has technical issues, linking issues or low-quality content? It might be that your website has been impacted by a Google penalty – this could be down to having too many pop-up ads or having short-form content with minimum value.
Talk to our team about our various SEO packages, and find out how we can help conquer these ongoing issues.
Why should I continue SEO once I've achieved good rankings?
While it might be tempting to pause or stop your SEO because you've achieved good results, you really shouldn't – and here are a few reasons why:
Google's algorithms are always changing. In fact, Google made 4,887 changes to its algorithm in 2022 alone. Sometimes, Google will release huge updates that can impact your ranking significantly – when this happens, our SEO expert will have to amend your strategy to ensure it's still fully optimised.
There are more than 200 factors that can impact a website's ranking. These factors can range in complexity, which is why it's always best to ensure your SEO strategy is managed by an expert. And remember, if your SEO work stops, then the chances are, you'll start to see a decline in results, which means less traffic visiting your website.
Your competition won't stop. If you decide to pause or stop your SEO strategy, then this is giving your competitors the perfect opportunity to get themselves one step ahead of you.
Google recognises the changes you are making. When it comes to SEO, you won't see results overnight – so it's important that you're patient, and give your strategy the time it needs. However, Google will recognise that your business is keeping up with ongoing changes to its algorithms, and this will be reflected in where you rank.
Can you guarantee my rankings with SEO?
Any professional SEO expert would never guarantee rankings – or promise you specific results. It's unrealistic and not possible – so be cautious if an SEO company or professional is guaranteeing or promising you results.
At Oxygen Graphics, what we can do, is guarantee that we will create an SEO strategy shaped specifically around the needs and goals of your business – a strategy that's in line with the current Google algorithms. Our SEO service is completely transparent, which is why we provide our clients with ongoing reports each month.
Why is my website's content important for SEO?
Fresh, unique and high-quality content plays a key role in any business's SEO strategy. In fact, content is believed to be the second biggest ranking factor when it comes to SEO.
With that in mind, it's vital that you're creating information-rich content that supports the needs of your target audience – and furthermore, you're keeping it regularly updated. At Oxygen Graphics, we work closely with each client and depending on your goals and budget, we're able to seamlessly weave content into your SEO strategy.
Branding
Infographics
Advertising
Logo Design
Exhibition Graphics
Map Design
Icon Design
Fabric Backdrops
Tables and Furniture
Banners
Outdoor Signage
Gazebos
Flags
Exhibition Stands
Websites
Online Shops
Domains
Hosting
Email Marketing
Blogs
Content Management
Leaflets
Business Cards
Stationery
Folders
Stickers
Banners
Posters
Related SEO & AdWords blog posts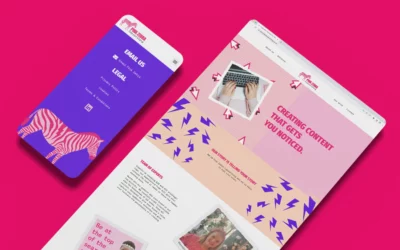 What is the average website lifespan?In the fast-paced world of the internet, websites are at the forefront of a business's online presence. They serve as digital storefronts, information hubs, and customer engagement platforms. But have you ever wondered how long a...
read more
Get in touch
Are you interested in
working with us?
We always like to hear about new projects. If you have an idea in mind, we'd love you to pop
in for a cup of coffee to see how we could solve your problem.
Get in touch to discuss your next project
2nd Floor, BLOOM SPACE,
Chestnut House, North Street,
Rugby,
Warwickshire,
CV21 2AG
Oxygen Graphics © 2019 All Rights Reserved