What is Bleed in printing?
When printing professional documents, you'll want to ensure that the quality of your printing is as high as the designs themselves. The finish is just as important as the message and can really reflect your brand image.
At Oxygen Graphics, we supply professional, eye-catching marketing materials, from the initial concept and completed designs, all the way through to the printed, final product. However, if you already have a design and are just looking for a printing service, then look no further. We can help.
When submitting your design for printing, it's crucial that bleed is considered, so that your finished product doesn't result in white lines around the edges after we trim it. Bleed refers to ink that prints beyond the trim edge of the page to prevent this from happening. There is a degree of movement when printing on any press, so a 3mm bleed will leave your marketing material exactly as desired.
Rules to remember when applying bleed
The concept of applying bleed is simple, but there are different methods, depending on the publishing programme. You will need to set your bleed margin to 3mm and extend the object box past the edge of your page.
Some programmes, like Microsoft Word, PowerPoint and Adobe Photoshop don't provide the ability to add bleed when creating a PDF. Don't panic though; there's a workaround. Simply make your image size 6mm bigger at the start (3mm on each side). This will be your bleed and will be removed when your design is printed.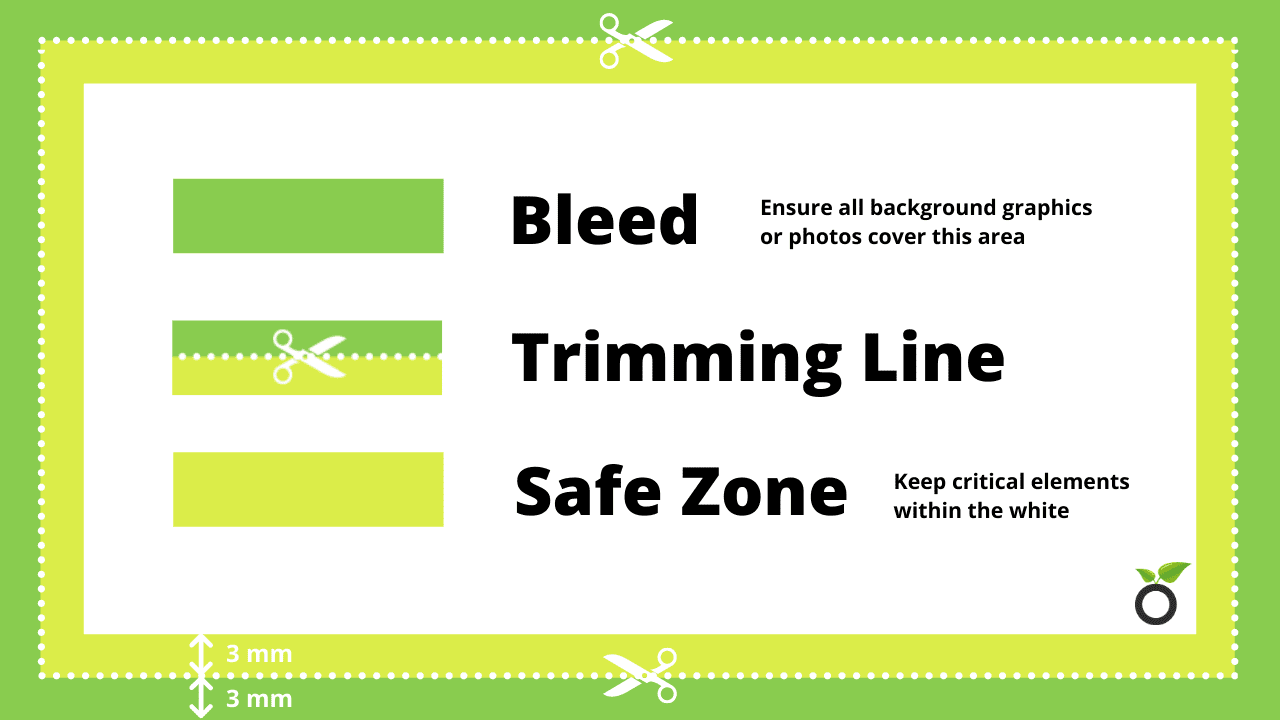 To discuss a design project with us, or find out more about our printing services, get in touch with Oxygen Graphics. Our experienced team is on hand to support you with your next design or printing project.
In need of marketing support?
Get in contact with a member of our team today to see how Oxygen Graphics can help you!
T : 01788 561 991    E : [email protected]