Content writing that stands out.
To design an eye-catching branding identity that stands out, that is a bit flashy. They wanted to have a bit of clash in their colours and layouts. Their interest is to target companies that are ok to be different and unique.
There was a special request; that the design could be slightly adapted for the colours of the brand they're working with at any point.
Design of the Logo and Brand Identity.
Design of business cards and other stationary elements
Print of Business cards with Spot UV varnish.
Web Design.
The combination of bright pink with pastel pink tones, with a chunky font and hinting the copywriting aspect of the brand with a modern typewriter font, plus adding a big zebra as an icon results in a logo that stands out from miles away. And to adapt the logo to their client's brand -depending on the company they're working with at that moment- we made the lighting on the stripes of the zebra that can change colour too!
For the website design we made some of the elements overlap to add up to the unique feeling of the brand, and we created colourful patterns that gives the site that creative feel that the client wanted, and in the footer you can find a lightning that changes colour in a continuous loop.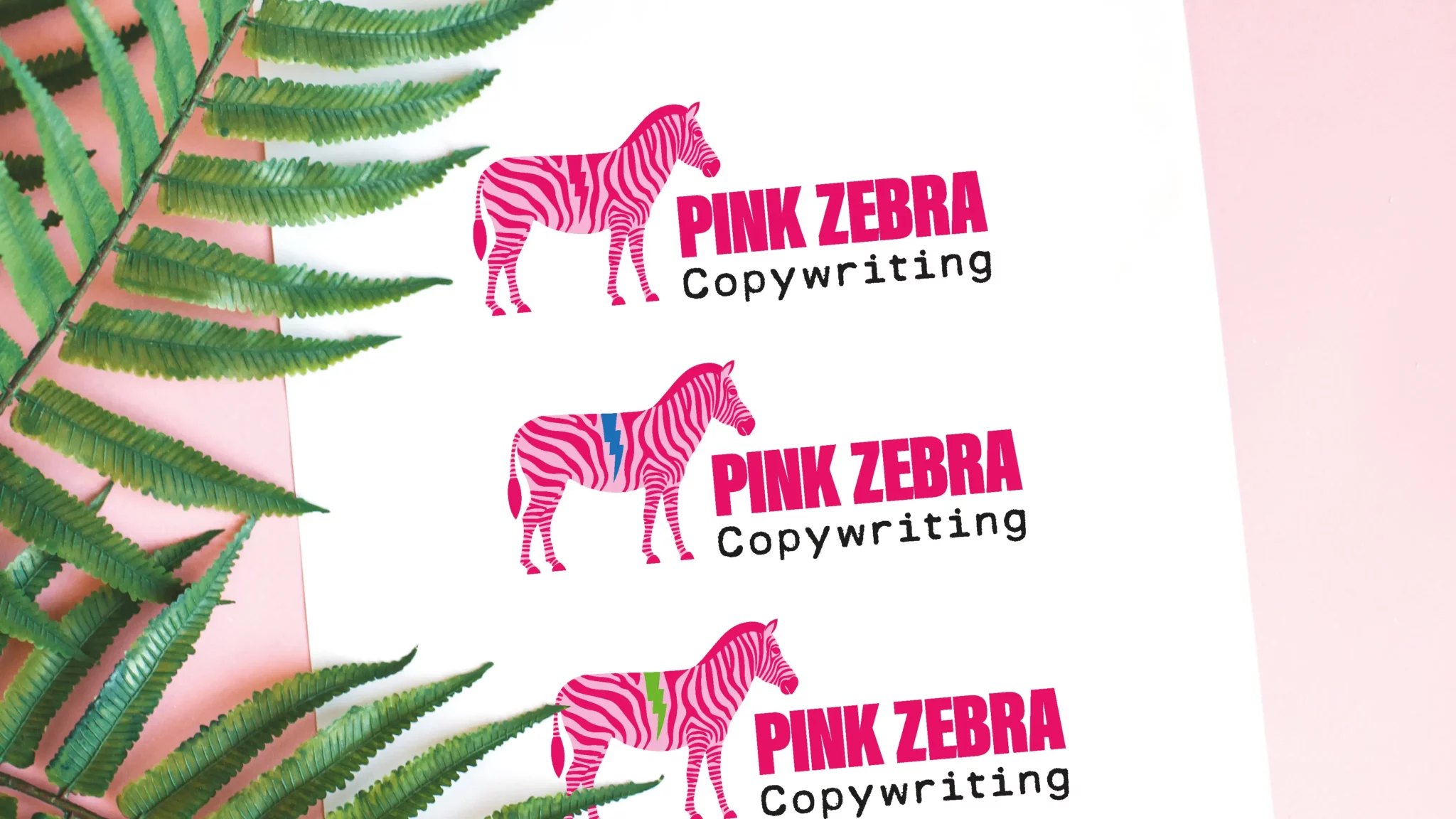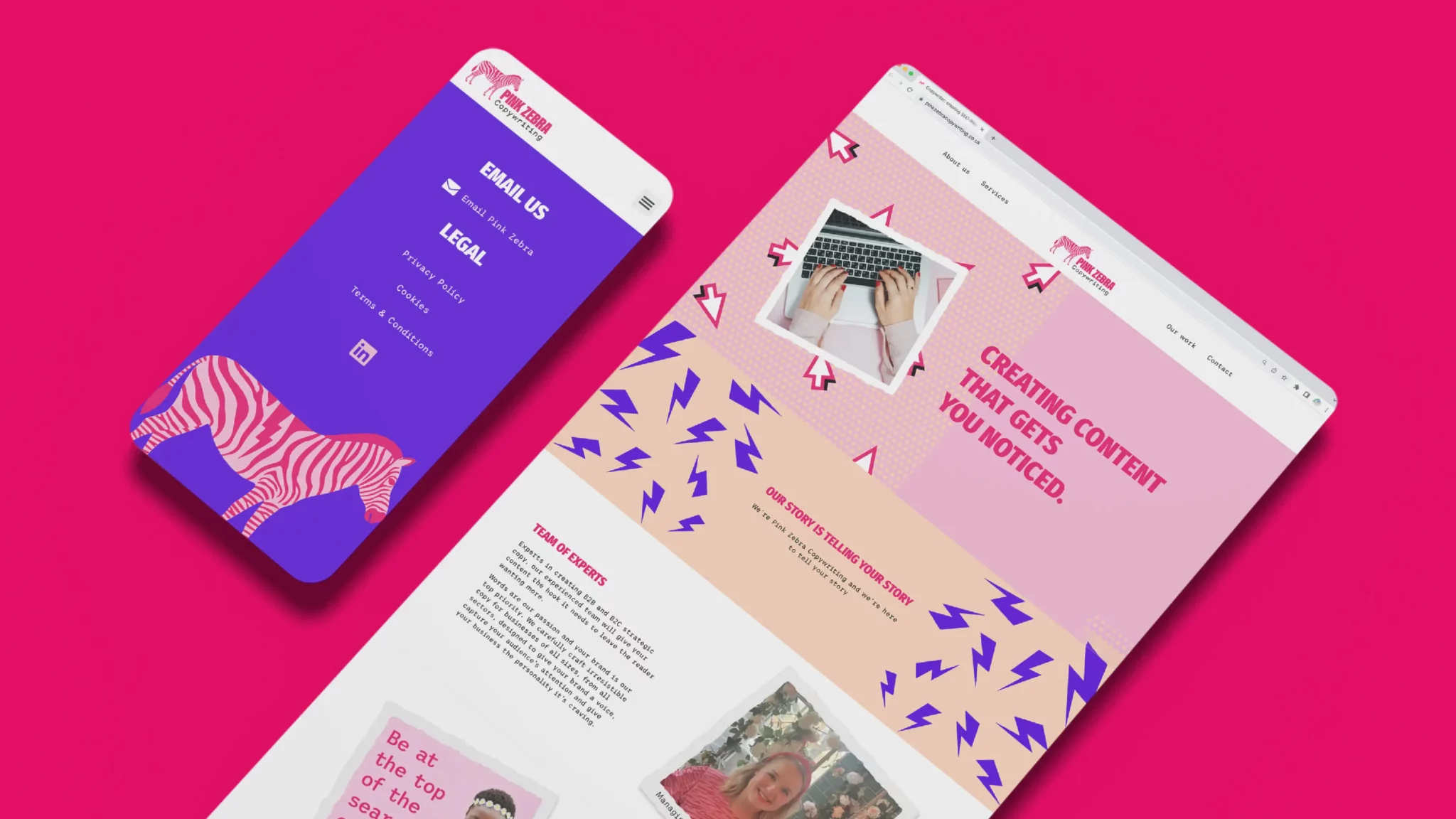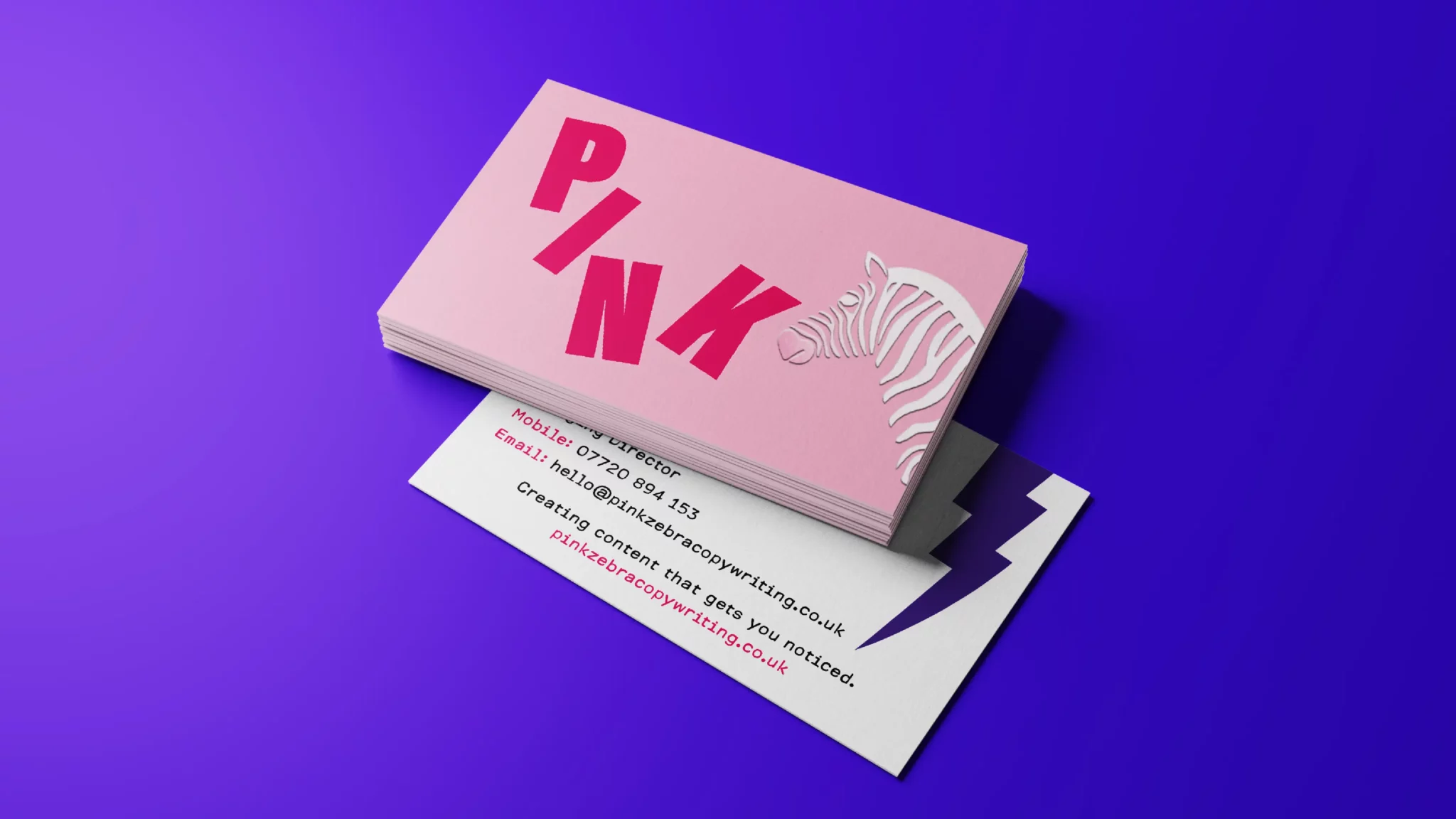 The client couldn't be happier with the outcome, now she has a branding that represents her and a website that not only brings her new customers, but brings her the type of clients she wants to work with; passionate and with a unique personality!
Just read below what they said:
" Wow, what can I say? Talk about nailing the brief. Having decided to re-brand, I knew I wanted to create a logo and website that reflected my personality, while catching the eyes of my target audience – and Oxygen Graphics did exactly that. Having listened to my goals, Irene managed to turn my vision into reality – and she pretty much cracked it straight away. We bounced off one another, discussing potential and exciting ideas, to ensure the final products were something really special.
I can't thank Irene enough for being such a creative queen, and whatsmore, for being so patient with me. She really has managed to create the website I've been dreaming of. I can't wait to show it off!
Thanks, Oxygen! "