Logo Design and Branding for Businesses in Rugby, Warwickshire & Beyond
Building a brand is much more than designing a logo and launching your business into the world. In fact, did you know that consistent branding increases revenue by 23%? A brand is more than just what you say, but also how you say it. Logos, colourways, typefaces, tone of voice, packaging design and in-store messaging are all integral to your image. 
Oxygen Graphics is a Warwickshire-based, graphic design agency of talented design professionals. Nestled in the heart of Rugby, we work with a large number of startups and longstanding businesses, both small and large, to deliver logos and branding that stands out.
Why is Logo Design Important?
Ever heard the saying 'a picture is worth a thousand words'? Well that's probably because the brain can process images 60,000 times faster than words. First impressions count and your logo is present at virtually every customer interaction, whether online or offline. If done correctly, the right logo design will be instantly recognised and memorised, allowing you to stand out amongst the competition.
What's involved in Brand Development?
We have a small team of highly-experienced and professional brand stylists, based in our Rugby office. Depending on your requirements, we'll match you with the right brand stylist for your brand and vision. Your assigned brand stylist will work with you to understand what
makes you, well, you. From ethos and culture to products and services, we'll really get to grips with your business to learn what makes you special. Hereafter, we'll go away and build a logo and branding you'll fall in love with, working with you every step of the way.
Whether launching your new image online, offline or both, we can support with everything from print to web design. We do it all and we do it incredibly well. Whether you're a small, independent, Rugby-based business or a large, national corporation, we can help with your brand development. Your business is your baby, so allow us to capture your core values and services through your branding and don't leave your branding to chance. 
Having been responsible for organising and planning exhibitions for the best part of 25 years, finding a stand solution that is original, flexible and easy to work with has been a real challenge.  The fabric stand is a god-send; quick and effortless to put up and take down, compact and lightweight to transport and store.  Most importantly, however, we've been able to have a graphic back-drop that has really striking impact and gets attention – exactly what shows are about!  The guys at Oxygen did such a great job, as usual, to create a great graphic and deliver the stand on time against our tight deadlines!
Danny Jones, Off Grid Energy Ltd
We used Oxygen originally for our website and they did an excellent job. Particularly they made the process simple for a technophobe! We now use them for all our printing needs aswell. Once the design is approved we have never had to wait for longer than 3 days (sometimes less) to delivery. Wouldn't hesitate to recommend them to anyone.
Clare Garrod, Stonewall Security
Oxygen Graphics are reliable with good quality products, great customer service, Trust worthy, Honest, Great Prices, Excellent delivery turnaround times on all our exhibition and display stands. Excellent company to work with.
Gary Payne, Indestructible Paint Limited
Oxygen graphics were instrumental in the branding of our new office The Tech Factory. We needed an identity for our new office and the business that would be homed there. Oxygen graphics captured the essence of my business in a professional and creative way.
Adam Steadman, The Tech Factory
Everyone at Oxygen have been brilliant. Malcolm, Natalie and the team have brought the vision I had for my business brand to life.
They are professional, creative and really supportive of the businesses they work with. I have already recommended a close friend to them and I highly recommend them to anyone else.
Alex Monahan, Jigsaw
Highly recommend! the service and communication is excellent.
Nancy Mobhe, Glitz & Glam
We have been trading with Malcolm and the team at Oxygen Graphics for years now, and as always, impressed and satisfied with the design and print work being carried out and the results we get. They are very thorough and knowledgeable – which gives us confidence that we are getting the best care with our marketing. All we can say is, we are more than happy, and fully recommend Oxygen Graphics in Rugby.
Neil Barrett, Keba Computers
Thank you to Malcolm and Natalie for the fast and professional services they have been able to offer us. Excellent communication on both website and business cards. Both look fantastic!! Would highly recommend Oxygen Graphics to all!!
Shiv Soumal, GR Repairs
I highly recommend Malcolm and the team at Oxygen Graphics they have helped me since the first day I opened my first business in January 2011. They took time to listen, they knew exactly what I needed to brand my business and put my ideas into action. My business's have grown using their ideas for leaflets, signage and my website. I couldn't have done it without them. Thank you.
Pam Turbert, Prestige Garment Care
"I have been working with Oxygen for over 3 years now and quality and service has been excellent throughout – I recommend using Oxygen for any custom stationary requirements"
Garrie McDonald, LISI aerospace
"Oxygen provide a great service and are always available when you need them. Their consistent service gives us a lot of trust in their team and we are always confident when ordering high volumes of printing"
Jay Parmar, Learning and Development Administrator – CABA
Branding
Infographics
Advertising
Logo Design
Exhibition Graphics
Map Design
Icon Design
Leaflets
Business Cards
Stationery
Folders
Stickers
Banners
Posters
Websites
Online Shops
Domains
Hosting
Email Marketing
Blogs
Content Management
On-Site Optimisation
Off-Site Optimisation
Backlink Acquisition
Performance Optimisation
Pay-per-click Campaigns
Landing Pages
Keyword Research
Related logo and brand blog posts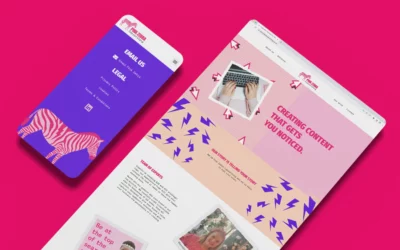 What is the average website lifespan?In the fast-paced world of the internet, websites are at the forefront of a business's online presence. They serve as digital storefronts, information hubs, and customer engagement platforms. But have you ever wondered how long a...
read more
Get in touch
Are you interested in
working with us?
We always like to hear about new projects. If you have an idea in mind, we'd love you to pop
in for a cup of coffee to see how we could solve your problem.
2nd Floor, BLOOM SPACE,
Chestnut House, North Street,
Rugby,
Warwickshire,
CV21 2AG
Oxygen Graphics © 2019 All Rights Reserved