THE BEST START-UP
FOR YOUR BUSINESS
Congratulations on launching your own business!
As you plan for the future, it's essential to think about how you'll attract and get in customers. For that the secret lies in setting yourself apart from your competition. An astonishing 75% of consumers form opinions based on visual presentation alone. Plus, businesses that actively differentiate themselves outperform their competitors by 63%.
Now you understand the importance, look below to find out ways you can differentiate yourself from your competitors'.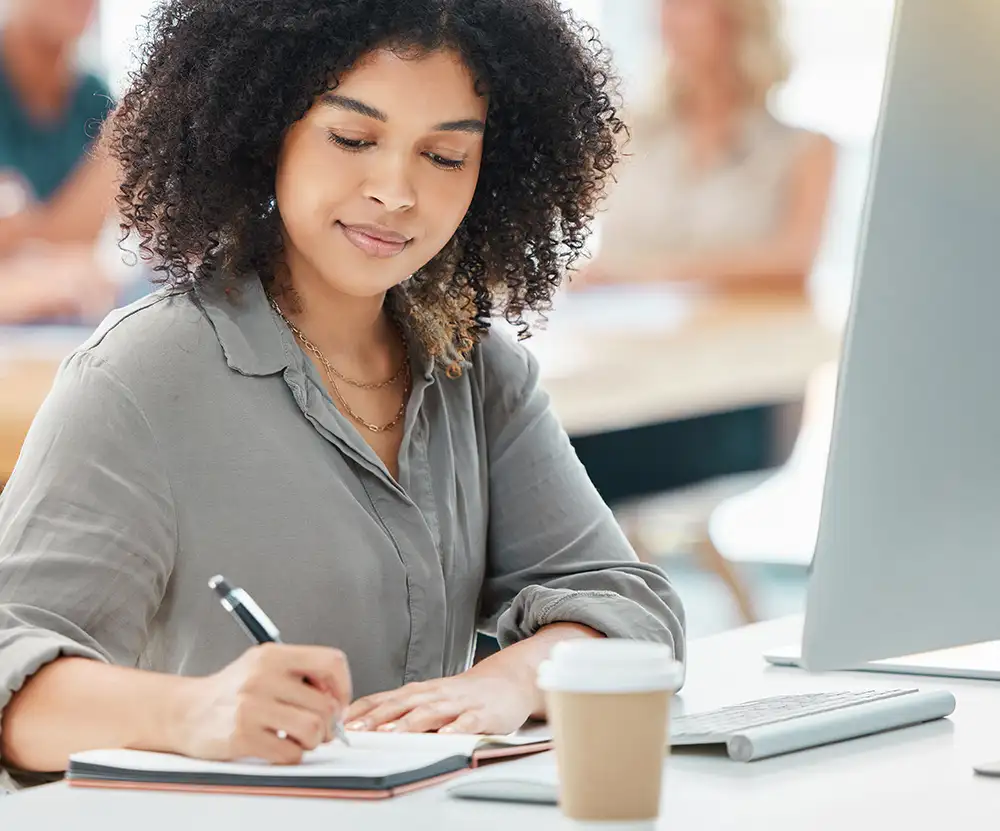 Take a closer look into why you need to set yourself apart from the crowd  
A PROFESSIONAL LOGO DESIGN
Your brand's logo is its visual representation and serves as a symbol that represents your company's values and mission. A well-designed logo creates a positive first impression, builds trust, and makes your brand easily recognisable across different platforms and marketing materials.
An Effective Website
A website is a powerful tool for showcasing your brand and engaging with your audience. It should reflect your brand's identity and provide a user-friendly experience. Whether you're selling products, sharing information, or displaying your portfolio, an optimised and easy-to-navigate website is essential for attracting and converting visitors into customers.
Eye-Catching Social Media Graphics
Social media is a vital platform for promoting your brand and engaging with your audience. Eye-catching graphics are crucial for capturing attention and standing out in the sea of content. Compelling visuals, engaging posts, and attention-grabbing videos help amplify your brand's message and increase audience engagement.
Powerful Promotional Materials
Effective promotional materials leave a lasting impression on your target audience. From brochures to business cards, each piece should reflect your brand's identity and convey your message effectively. Professionally designed and printed promotional materials enhance brand perception, build trust, and encourage customers to take action.
Compelling Brand Story
Storytelling is a powerful tool for connecting with your audience on an emotional level. A unique and relatable brand story helps humanise your company and forge a deeper connection with your audience. Crafting a narrative that resonates with their values, aspirations, and pain points differentiates your brand and builds authenticity.
Consistent Branded Stationery
Consistency in branding across all touch points reinforces brand recognition and professionalism. From letterheads to packaging, each piece of branded stationery should align with your brand's visual identity, including colours, typography, and logo placement. Consistent branding elevates your brand's image and ensures a cohesive experience for customers.
Visually Appealing Brochures
Brochures provide detailed information about your products, services, and company. They are essential marketing tools. Visual appeal and informative content work together to effectively communicate your brand's value proposition. Compelling visuals, concise messaging, and clear calls to action make your brochures powerful sales tools that leave a lasting impression.
Get in touch to discuss your next project
2nd Floor, BLOOM SPACE,
Chestnut House, North Street,
Rugby,
Warwickshire,
CV21 2AG
Oxygen Graphics © 2019 All Rights Reserved