Your complete guide to creating a care home website
As a care home, creating an effective website that's bursting with just the right amount of relevant information, while making sure it works efficiently, is absolutely crucial – not just for your business but equally, for prospective residents and their families. After all, choosing the right care setting for a relative is a huge decision and one that can be full of all the emotions, so having a well-structured, visually pleasing and easy-to-navigate website will make a huge difference.
Plus, there are around 17,600 care homes in the UK for people to choose from and your website is the ideal place to show off what your care setting has to offer. Imagine if your business appeared on the first page of Google when people searched for a local care home? Ultimately, a well-designed website can help make this happen. 
At Oxygen Graphics, we've worked with a number of care homes, enhancing their brand through the creation of visually attractive, informative and engaging websites. So, what is the trick to creating a successful care home website?
Know your audience
One of the biggest challenges you're likely to face when designing a care home website is striking the right balance between being professional while remaining caring at all times. 
To do this, you need to recognise who you're speaking to. And in our experience, this generally falls into three categories:
Residents and their families (current and prospective)

Potential employees and current staff members

The general public and the media
When designing your website, potential residents and their families will probably be the priority, right? And let's be honest, it's probably going to be the relatives of a resident who will be looking at your website – especially in the first instance. Which means making sure your online brand – or in other words, your website – connects with them.
Alongside this, your website needs to reflect your business's ethos, mission and goals for potential staff members. And of course, your website needs to be broadcasting the right message to the general public and the media – we all know how much scrutiny care homes can easily under, so it's important to make sure your website doesn't add fuel to the fire. 
Care home branding
At Oxygen Graphics, we recognise that each care home is unique in their own way. Whether it's a complete re-brand or a simple brand refresh, it's vital that everything from your colour scheme, to font type and image choice all convey the same message. Your branding should be reflected throughout your entire website.
What to include on your website
When creating the content of your website, you need to consider your main target audience: residents and their relatives. With this in mind, you should be:
Showcasing your care home and the services it provides
A timetable/schedule of weekly, or monthly events and activities
It's important that relatives can see that your care home will offer their loved one more than simply a bed by sharing your weekly or monthly activity calendar. 
Real-life stories and testimonials
Give website visitors a true insight into what your care home offers by including quotes, testimonials and real-life accounts from residents and/or their relatives. Remember, people like hearing from people, with 90 per cent of customers admitting to reading online reviews before they choose where they spend their money. Ultimately, getting a handful of emotive and positively enriched testimonials on your website is just as powerful as word-of-mouth marketing and personal recommendations. 
Sharp, crisp and professional quality images are essential in ensuring the success of your website. Consider including galleries, or rotating banners that really showcase your entire care home setting – and don't forget to include photos of residents enjoying themselves.
SEO (search engine optimisation) worthy content
Work with the copywriting and SEO professionals at Oxygen Graphics to create descriptive and informative content throughout (including blogs!) full of the juicy keywords that are sure to get your care home ranking on Google 
Pricing
Inevitably, an influencing factor when choosing a care home is how much it costs, so it's worth including basic price packages on your site. 
It's worth noting that one of the first things a relative does when visiting your website will be searching for costings, so not including this could lead to potential customers getting frustrated and leaving, before exploring competing care homes.
Contact forms and location
Another huge influencing factor when it comes to choosing a care home is location, with relatives wanting to know where exactly your care home is based. With this in mind, it's essential that you include contact information and location details – with website visitors clearly able to identify how they can get in touch with you if necessary.  
Create a website that shows you care
Your website needs to show you care, right? And although that might seem simple at first, it can actually prove more challenging, when you through in the need to remain professional and engaging too.
At Oxygen Graphics, our graphic design experts and brand stylists pride ourselves in being able to immerse ourselves in your business. We recognise just how vital it is – especially in the care home industry – to get your message right. Thanks to our personal approach, we tailor our services to suit your care home, so we can successfully tell your story and help you connect with your target audience. If you're considering a website refresh, re-design or even building a completely new platform, then get in touch with the Oxygen Graphics team today.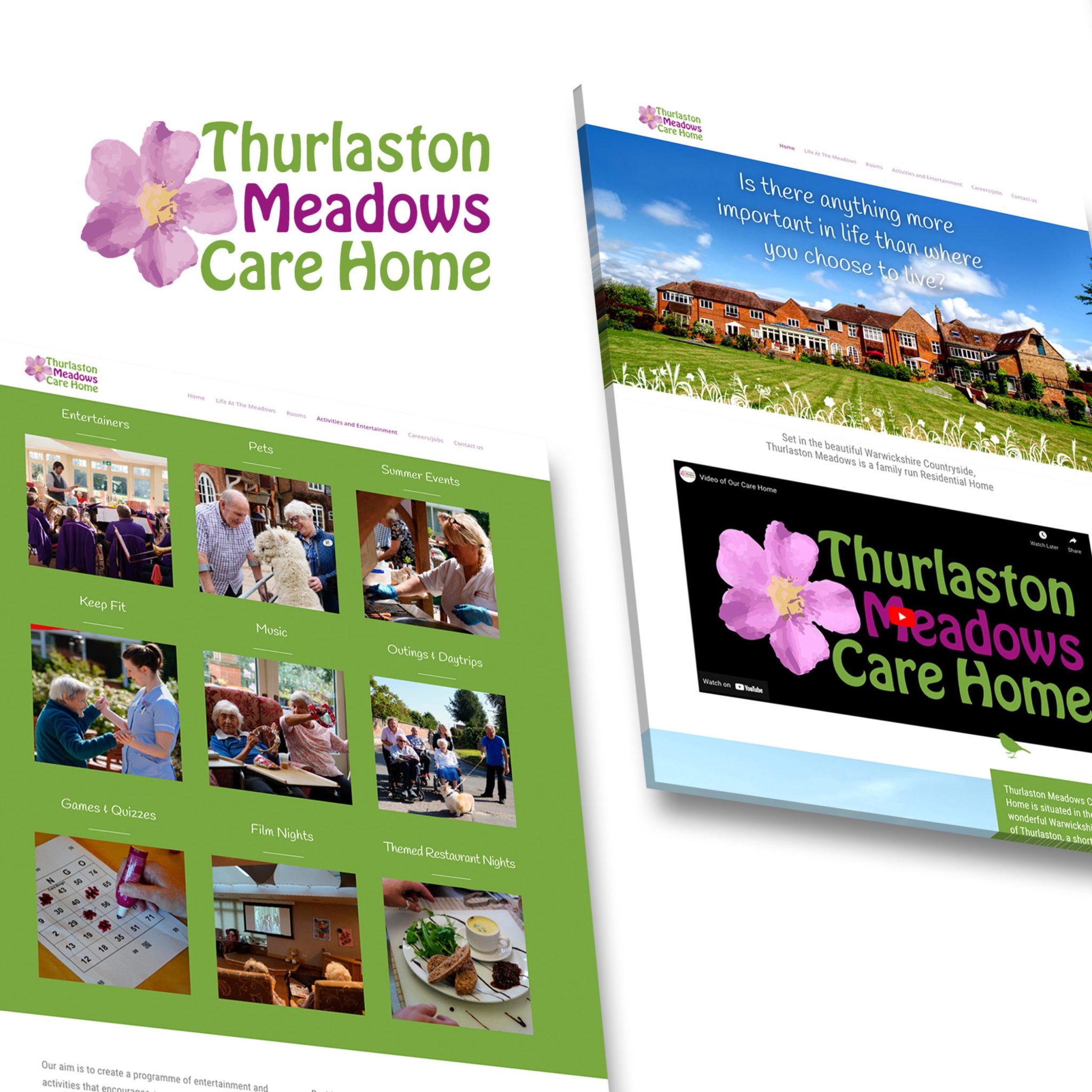 In need of marketing support?
Get in contact with a member of our team today to see how Oxygen Graphics can help you!
T : 01788 561 991    E : [email protected]