Web Design in Warwickshire
We are Oxygen Graphics, a website design agency working with local businesses in Warwickshire. Where imagination meets innovation, with brands seamlessly brought to life through the power of colour, typography and imagery. 
We are a talented team of web designers and developers here to support your Warwickshire-based business and turn your vision into a digital reality. 
Our mission
At Oxygen Graphics, we believe that every website design project presents itself with a realm of possibilities. We believe in pushing the boundaries of creativity, exploring uncharted territories and carefully crafting unique online experiences that are bound to leave a lasting impression. 
At Oxygen Graphics, we don't just build websites. We invest time in getting to know businesses in Warwickshire, so we can create an immersive digital journey designed and shaped around your target audience.
Our approach
Each Warwickshire-based business comes with its own brand, and each unique website should reflect that. Our approach is centred around building you a custom-tailored website design that aligns with your brand's identity and resonates with your audience. 
From initial conversations to final execution, we prioritise understanding your business objectives and researching the industry, alongside keeping up-to-date with the latest trends. The result? A visually stunning website designed to stand out from the crowd. 
We offer a range of website design services to businesses in Warwickshire, including: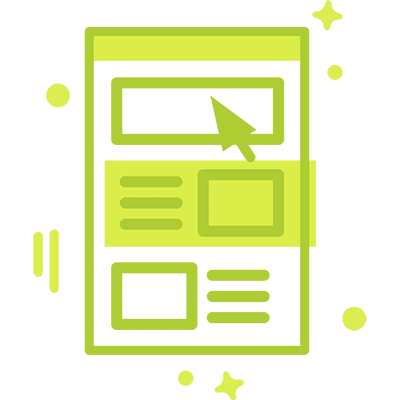 Consider our WordPress websites as your online business card. A place for your customers and audiences to learn more about your brand, engage with your business and browse your products or services.
Our creative wizards will breathe life into your website, ensuring a seamless blend of aesthetics and functionality. Whether you are looking to refresh your current site or start from scratch, the expert team at Oxygen Graphics have got you covered. From layout to colour palette, we ensure every element is meticulously crafted to tell your story, engage with visitors and leave them coming back for more.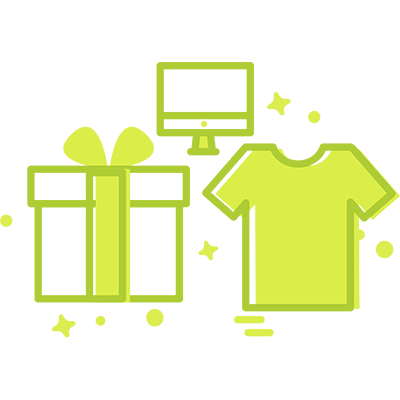 Shopify eCommerce Websites
If your Warwickshire business is looking to venture into the world of online retail, then speak to our team about creating a Shopify eCommerce website. As a Shopify partner, Oxygen Graphics will create robust eCommerce platforms that offer a seamlessly smooth shopping experience, secure payment gateways and eye-catching product catalogues.
Interested In Working With Us?
Not sure which type of website suits your Warwickshire-based business best? Let's chat.
Book your free
, no-obligation website consultation with Oxygen Graphics and we can discuss which web design option would suit your goals, mission, vision, values and ambition.
Find below a selection of website design work completed recently for clients.
What Do We Consider When Designing Your Website?
As well as offering alternative website design solutions, our experts go above and beyond to ensure your digital platform provides the ultimate user experience for visitors.
Visual Identity
Your brand's visual identity is its essence. Our undeniable attention to detail means consistent snippets of your brand can be seen across your website, telling your story with every scroll or click.
Response
In a world driven by smartphones and tablets, responsiveness is key. Our website developers ensure that your website looks stunning and functions flawlessly on all devices, whether it is a desktop, tablet or smartphone.
User Experience (UX)
We do more than just design your website. We are committed to optimising user experience (UX), by ensuring visitors can navigate their way through your digital platform seamlessly. We provide visitors with a journey, guiding them through your content effortlessly.
Digital Marketing Integration
From Search Engine Optimisation (SEO) to social media integration, we ensure that your website is equipped with the basic tools to give your digital brand a well-deserved boost. If you would like to further improve your online presence then speak to us about implementing an SEO strategy for your Warwickshire business.
Ongoing Website Maintenance
It is essential that you continue to maintain your website as often as necessary while ensuring it is constantly secure.
Our Web Design Process:
Step-By-Step
From initial concept to website launch and beyond, the experienced team at Oxygen Graphics is here to support businesses in Warwickshire from start to finish, throughout every stage of their website design journey.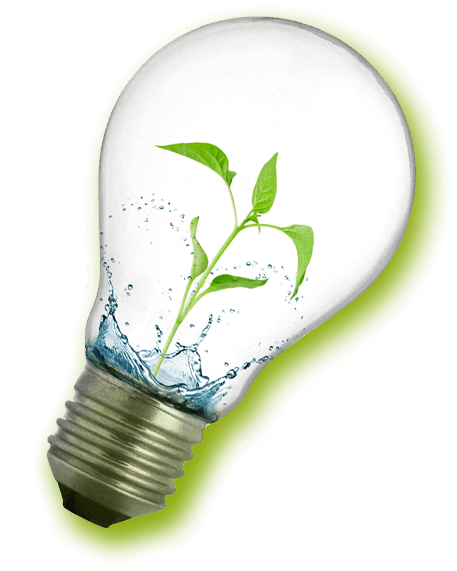 1. Website Consultation
A chance for us to get to know one another, so we can put together a realistic proposal shaped around your goals, vision and budget.
2. Website Workshop
Once the quote is signed, our website designers will meet with you. Here, we dive deeper into your key messaging and tone of voice and brand style.
3. Content Creation
If required, our experienced copywriters can either re-write your entire website or give it a refresh, depending on your needs. Remember, you need unique, high-quality content if you are looking to attract visitors to your website.
4. Visual Creative
Your designated web designer will start generating some initial concepts for you to look at.
5. Design Revisions
With your feedback in mind, we will continue working on your website design until you are completely satisfied and truly happy with the final results.
6. Website Build & Development
Once you have approved the final designs, our development team will build you a website.
7. Hosting & Securing
Having designed and built your website, your website needs to be installed on a hosting server and made secure. This is done by using a digital SSL certificate which authenticates your website's identity.
8. Time To Test
Before we hit the green button, we test your new website to make sure it is functioning efficiently.
9. Ready To Launch?
Following a successful test, we launch your website. Our top tip would be to create a strategy for your launch, to give your new website the best start possible. Engage with fellow Warwickshire-based businesses and let communities across Warwickshire know that your new website is launching.
Customer ratings
Ratings out of 10 – always room for improvement!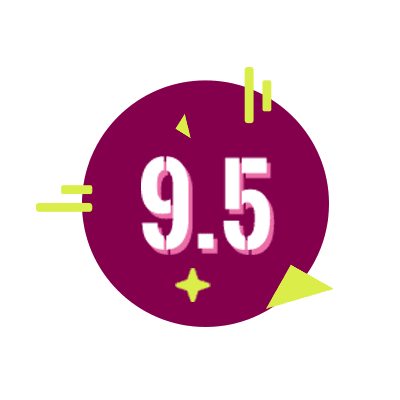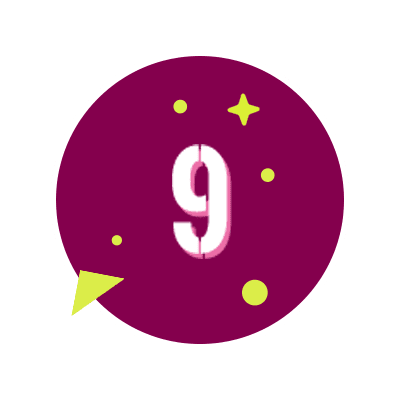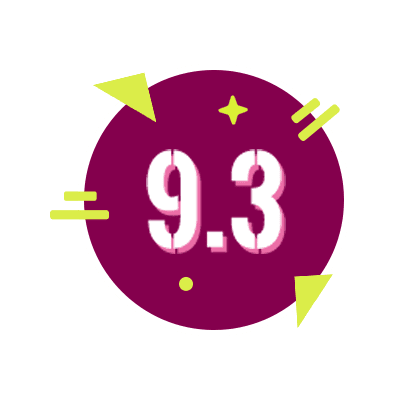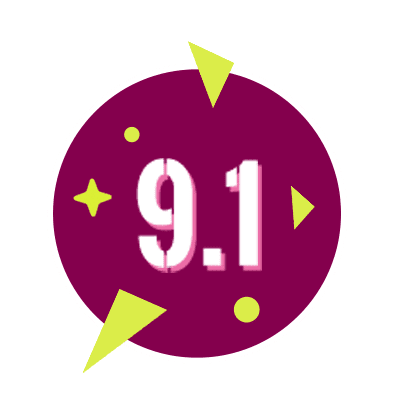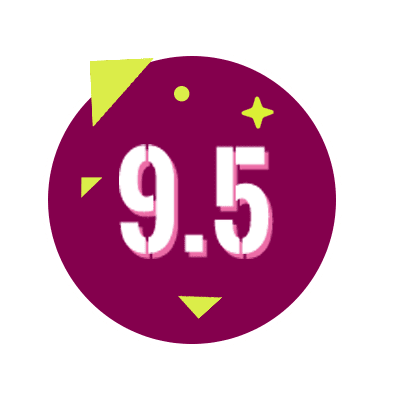 How long will it take to create my website?
Generally, we advise it takes up to eight weeks to create your website, however, this depends on each business's specific requirements.
Where are we based?
Our office is conveniently located in Rugby, in the heart of Warwickshire, making it easier than ever for local businesses to pop in and see us.
Why work with Oxygen Graphics?
If your business is based in Warwickshire and you are looking for a local web design team that you can trust, then get in touch with Oxygen Graphics:
We live and breathe creativity. We don't do ordinary – we always strive for extraordinary.
Our client-centred approach. Ensuring our clients are satisfied is our priority. We collaborate with clients, to bring your vision to fruition.
We come with years of experience and expertise. Our experts combine a wealth of industry knowledge with keeping ahead of the curve with the latest design trends and technologies.
Cost-effective solutions. We will do our best to tailor our top-quality web design services to suit both your needs and budget.
Don't just take our word for it, check out some of our collaborations with businesses based in Warwickshire. From decorators to nurseries and restaurants, we have extensive experience working with various industries across Warwickshire.
Are you ready to get started? Book your free, no-obligation website consultation
If you are based in Warwickshire and looking for a web design agency, then contact Oxygen Graphics.
Let Oxygen Graphics craft you a stunning website that reflects your brand's essence while connecting with your target audience. Book your free, no-obligation website consultation with Oxygen Graphics today.
Get in touch
Are you interested in
working with us?
We always like to hear about new projects. If you have an idea in mind, we'd love you to pop
in for a cup of coffee to see how we could solve your problem.
2nd Floor, BLOOM SPACE,
Chestnut House, North Street,
Rugby,
Warwickshire,
CV21 2AG
Oxygen Graphics © 2019 All Rights Reserved