Get Me Connected Case Study
Get Me Connected Case Study
In today's world, connectivity is key. Businesses could not survive without it, regardless of whether they are in the office or out and about. That's why the work of one of our clients – Get Me Connected – is so important.
Get Me Connected is an award-winning specialist event Wi-Fi company, capable of consistently delivering a fast, reliable and secure connectivity demanded by today's event organisers. Whether it's an outdoor event, conference, sporting event, festival or marketing roadshow, they ensure businesses have the best internet connection possible, no matter how challenging the location.
Connecting everyone, everywhere
Get Me Connected pride themselves on being able to provide super-fast connections anywhere it's humanly possible to go. Whatever the size, venue and location of your event, they will get you connected. To do that, they deploy the most cutting-edge technology available, whether that's using satellite links, mobile networks or existing venue connections. Their reliable, always-on internet access is capable of delivering speeds of 30 megabits per second download and 10 megabits per second upload and a rock-solid internet signal that does not drop out.
Creating a buzz at the Event Production Show
Over the past few years, we have helped them to maximise their brand by producing a wide range of promotional items which help them to stand out head and shoulders above other providers in their competitive marketplace. Recently they had a stand at The Event Production Show, the leading event for the UK's live event sector, at Olympia in London. We were delighted to provide eye-catching graphics, banners, double sided stands, fabric tables and chairs and backdrops, signs and stickers to showcase their brand to a new audience.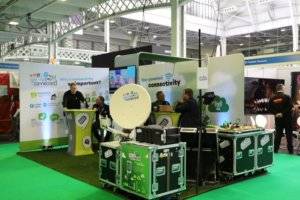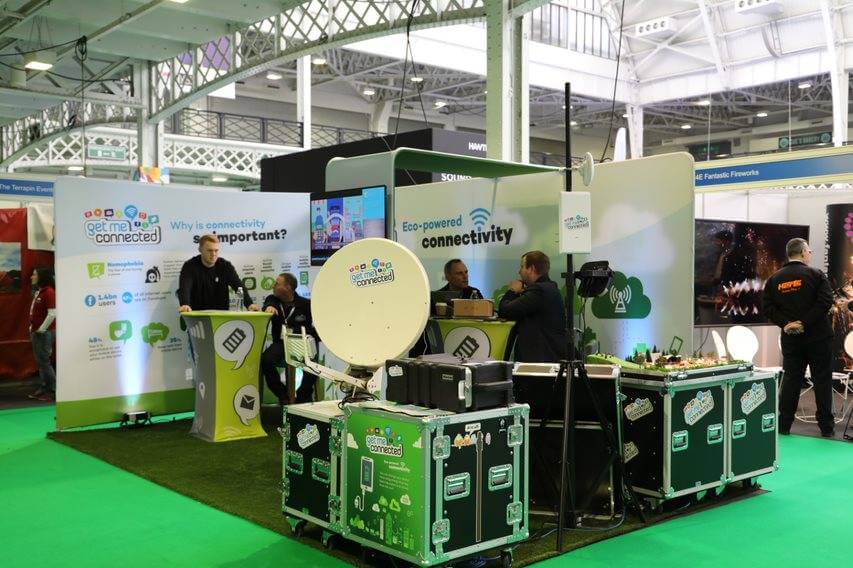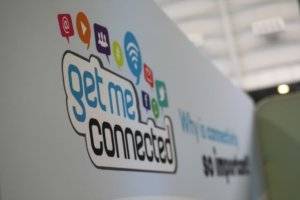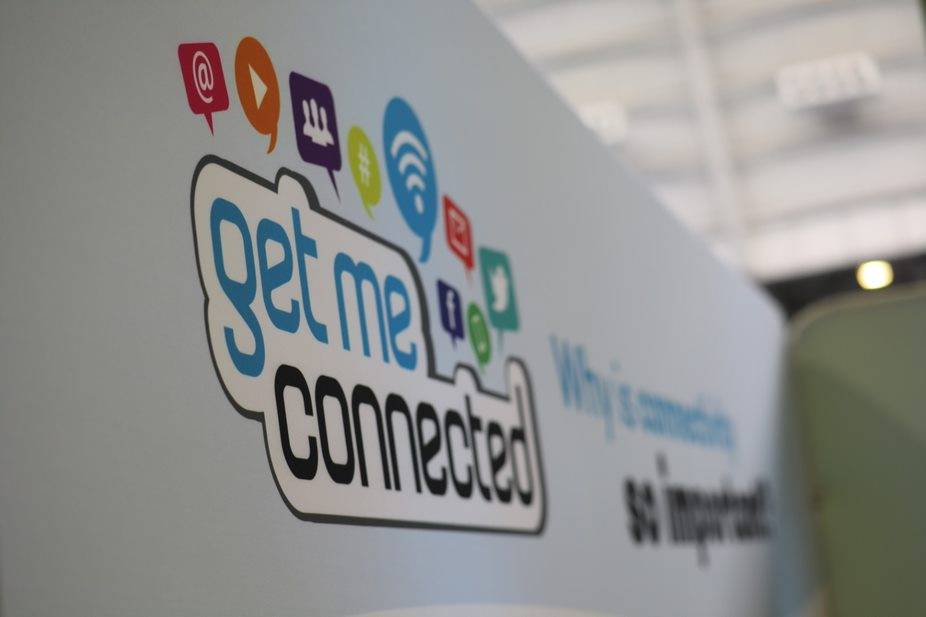 Creative thinking – spectacular results!
Malcolm Freeman, our Creative Director said. "We enjoy our close partnership with the team at Get Me Connected. We like to think out of the box when it comes to designing high impact promotional materials that work hard to create the right buzz. That's why we were excited to receive the following testimonial."
"We are delighted with the consistently high standard of service and products that Oxygen Graphics provide. Their ability to think creatively and then deliver on time and to budget is impressive. Our stand at the Event Production Show was a huge success. We had record numbers of visitors with many commenting on how fantastic everything looked!"
Adam Steadman, Director, Get Me Connected
For more information on Get Me Connected and how they can get your next event connected? Visit https://eventwifi.com or get in touch with our team and find out how we can help you to promote your business at an event with eye-catching results.