Is your website suffering from any of the below?
Poor performance
Security vulnerabilities
Bad user experience
Outdated content
Technical issues
Decreased search engine rankings
Missed potential clients
The benefits of a website health-check
Fill in the form below and we will get back to you with a detailed website audit highlighting any improvements you could be making to your website.
This is what you could obtain from a website audit: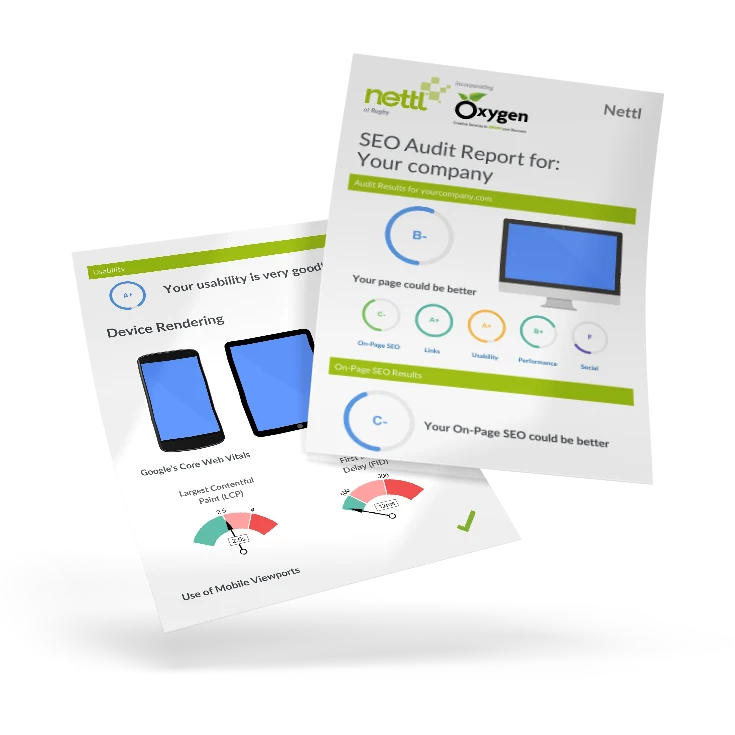 Identifies technical issues
Improves user experience
Boosts search engine rankings
Pinpoints content gaps
Provides optimisation insights
Improve functionality
Get a detailed website audit highlighting improvements by filling out the form below.
Fill the form now!
It will take you just one minute and will save you thousands of headaches!
Get your free health check form!
2nd Floor, BLOOM SPACE,
Chestnut House, North Street,
Rugby,
Warwickshire,
CV21 2AG
Oxygen Graphics © 2019 All Rights Reserved