Life at Oxygen Graphics:
Natalie Hughes
Bright red lipstick, a fierce leopard print shirt and boots that make a statement with every step she makes. For those of you that have met our Managing Director, Natalie Hughes, you'll know she's not someone you forget. She's one half of the original Oxygen Graphics duo, having spent the past 12 years working tirelessly to help our creative agency develop and grow. Now, a mother-of-two, we sit down with Natalie to reflect on the past decade, while finding out the secret to how she successfully juggles family life with running a business.
It's a Thursday afternoon and we've just about managed to squeeze some time into Natalie's jam-packed schedule. We settle into the comfy sofas, in the breakout area at the back of the office – a private, cosy, and relaxing space created by the team here at Oxygen Graphics. It makes the ideal setting to have a good natter. Of course, the peace and quiet is soon interrupted by the newest Oxygen Graphics team member, Bruno: a black and white, bundle of fluff, full of character pup, who's quickly become the resident dog here in the office. If you haven't seen him on our social channels yet, then keep your eye out for our Christmas card – he made the cover this year. And, of course, if you see Natalie out and about in Rugby at lunchtime, the chances are, you'll see her walking Bruno – and he'll probably be fashioning some sort of trend-setting made-to-measure coat or harness.
It's fair to say that things have changed, a lot, since 2009. That was when Natalie met Malcolm, who – at the time – had recently launched Oxygen Graphics. At first, Natalie started to oversee the book-keeping tasks and admin jobs, but it wasn't long before she began working on developing the business. While the rest of the team were busy getting creative, Natalie soon got her teeth into strengthening the backend of Oxygen Graphics. She admits her focus became all about ironing out the creases, which meant measuring and analysing data, keeping tabs on profit margins, and working on internal processes. She invested hours into improving timekeeping and job pricing at the business, both key factors which have helped get Oxygen Graphics in the thriving position they are today.
Her continuous work to improve communication between Oxygen Graphics employees can still be felt today. She is committed to ensuring team members are working collaboratively and is passionate about creating a positive and comfortable environment for the team. In fact, Natalie prides herself on her communication skills, not only with the team at Oxygen Graphics but clients too.
Let's be honest, running a business with your future husband is a brave move – and one that not every couple would be bold enough to make. But for Natalie, she says, it just works. She and Malcolm work well together and they both bring different qualities to the table, which complement one another. In her words, she's ticking off those all-important back office, admin tasks, so Malcolm and the business can grow. Confident as always, Natalie proudly says, the one thing she never doubted was getting the company to where she wanted it to be.
And, alongside growing a business by 500 per cent in the past years, Natalie and Malcolm have also welcomed two daughters, which means she is constantly trying to conquer a successful work-life balance. It's been challenging, she admits but she always has a plan and her long-term goals were always to build a better life for her family, which meant working but also creating special memories with them.
In fact, the latest goals she and Malcolm set at Oxygen Graphics, have been achieved a little earlier than expected, surprisingly, thanks to the ongoing pandemic. Of course, like everyone, coronavirus created many hurdles for the team, but Natalie says it's also pushed the business into where it needs to be. For a start, the business changed offices around a year ago, which saw Oxygen Graphics moving from their home on Rugby's Albert Street to a busy co-working office space, also in the town centre but in North Street. Surrounded by fellow organisations and like-minded businesswomen and men, Natalie said the change of scenery has been one of the best moves Oxygen Graphics has made.
A fresh challenge and a variety of clients is what keeps Natalie on her toes. She loves meeting new customers and supporting new projects. Now serving clients across the globe, it's clear that Natalie is beyond proud of what Oxygen Graphics has achieved over the past 10 years. So, what does the future hold for Natalie and the business? Of course, there's always room for more growth. There's room to grow the team, which means more clients, so watch this space.
Let Oxygen Graphics help your business grow. From building you a website to giving your brand a fresh look, our team of talented creatives are here to support you with your next up-and-coming design or marketing project. Take the next step and book a free consultation in with us today.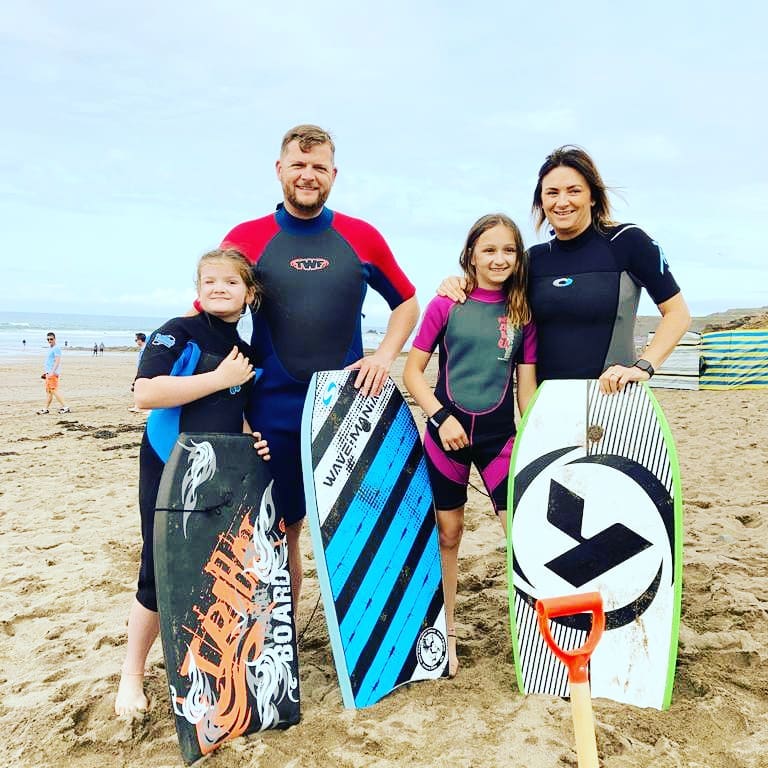 In need of marketing support?
Get in contact with a member of our team today to see how Oxygen Graphics can help you!
T : 01788 561 991    E : [email protected]