Shopify: Grow Your Online Business With Oxygen Graphics
Did somebody say, 'Shopify Partner'? That's right,
Oxygen Graphics
is officially a Shopify Partner, which means we now offer our clients the chance to host their online shop on one of the hottest eCommerce platforms around. Let Oxygen Graphics take your marketing up a level, thanks to the undeniable creativity of our brand experts and graphic designers. With extensive knowledge in
website creation
,
brand management
and
product marketing
– and anything in between – we are able to create a bespoke package to suit your requirements. We pride ourselves in working with each of our customers to ensure their Shopify website showcases their brand seamlessly across their whole website.
Take one of our most recent Shopify clients, Secret Javas, an American-based business, who offer premium quality coffee subscription packages. We worked with Secret Javas on their entire brand identity, including their coffee packaging, logo, and website design. We wanted visitors to feel like they'd been hit with that succulent smell of roasted coffee beans, immediately when they entered the website. We listened to their goals and vision, before working with them to tell it across every aspect of their marketing.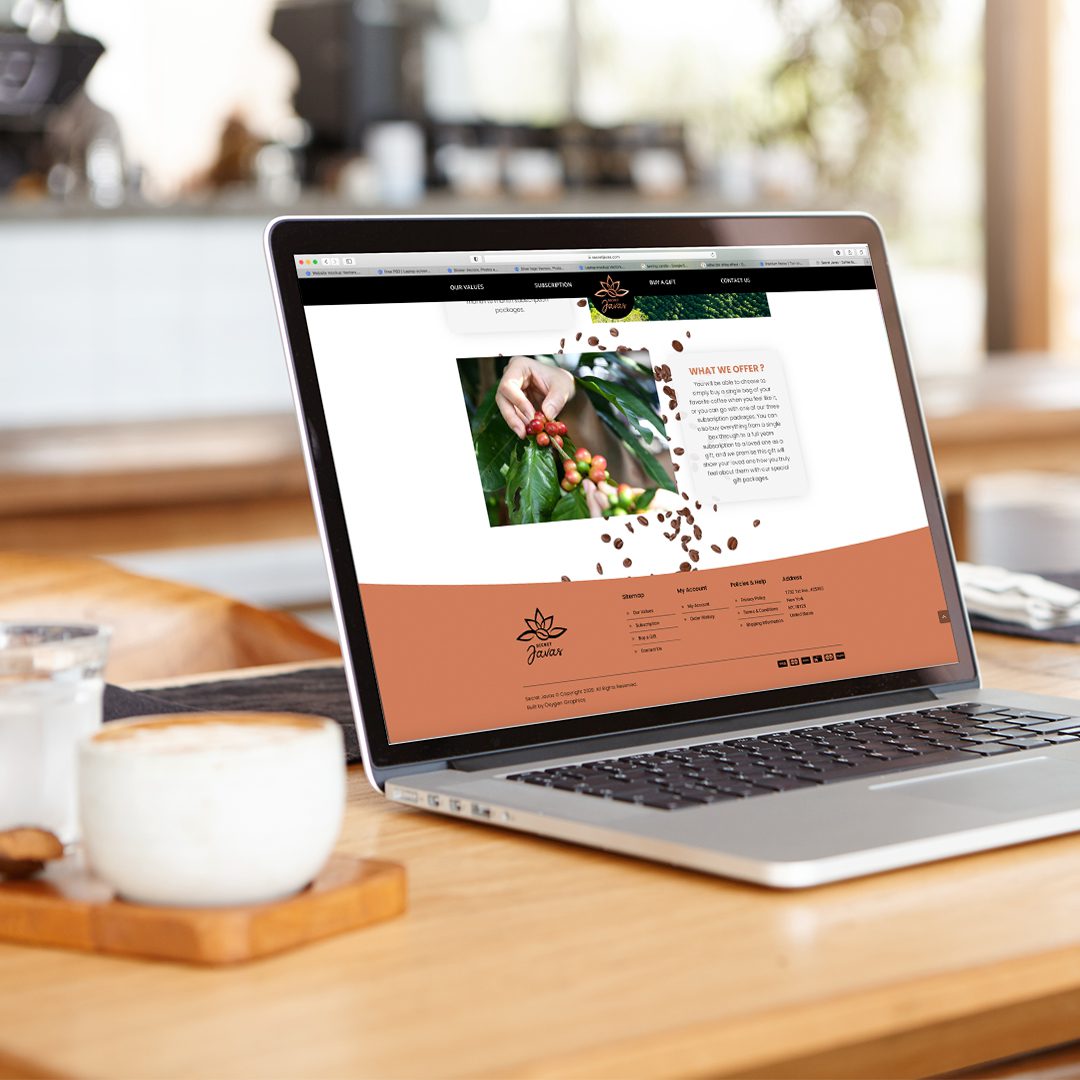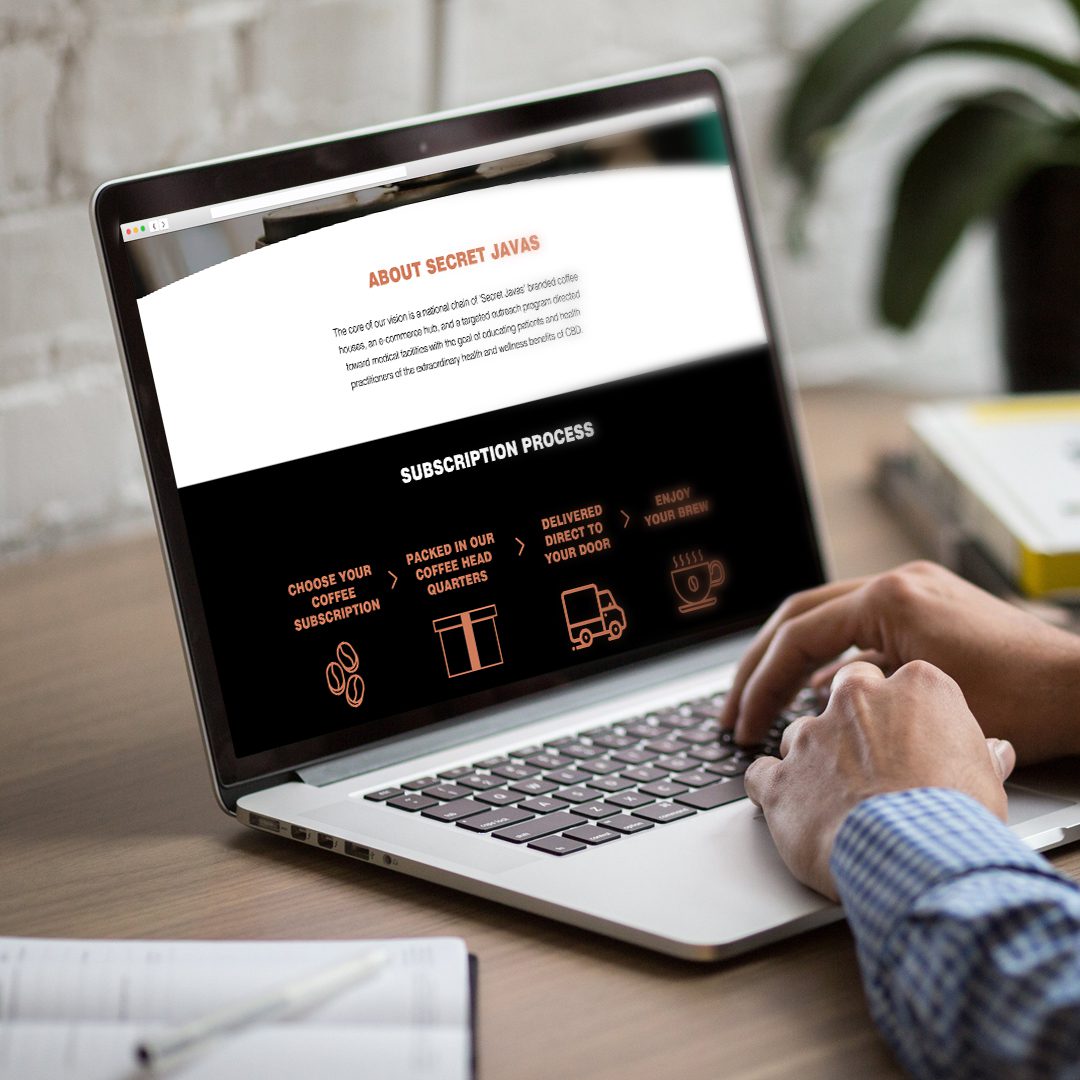 We've also worked with Storm Lifestyles, which specialise in protein products. A blend of bold colours and on-trend typography meant that we created a website that reflects the same energy that their products promise customers. Again, we supported Storm Lifestyles across their whole brand, to ensure every customer touchpoint was telling the same story.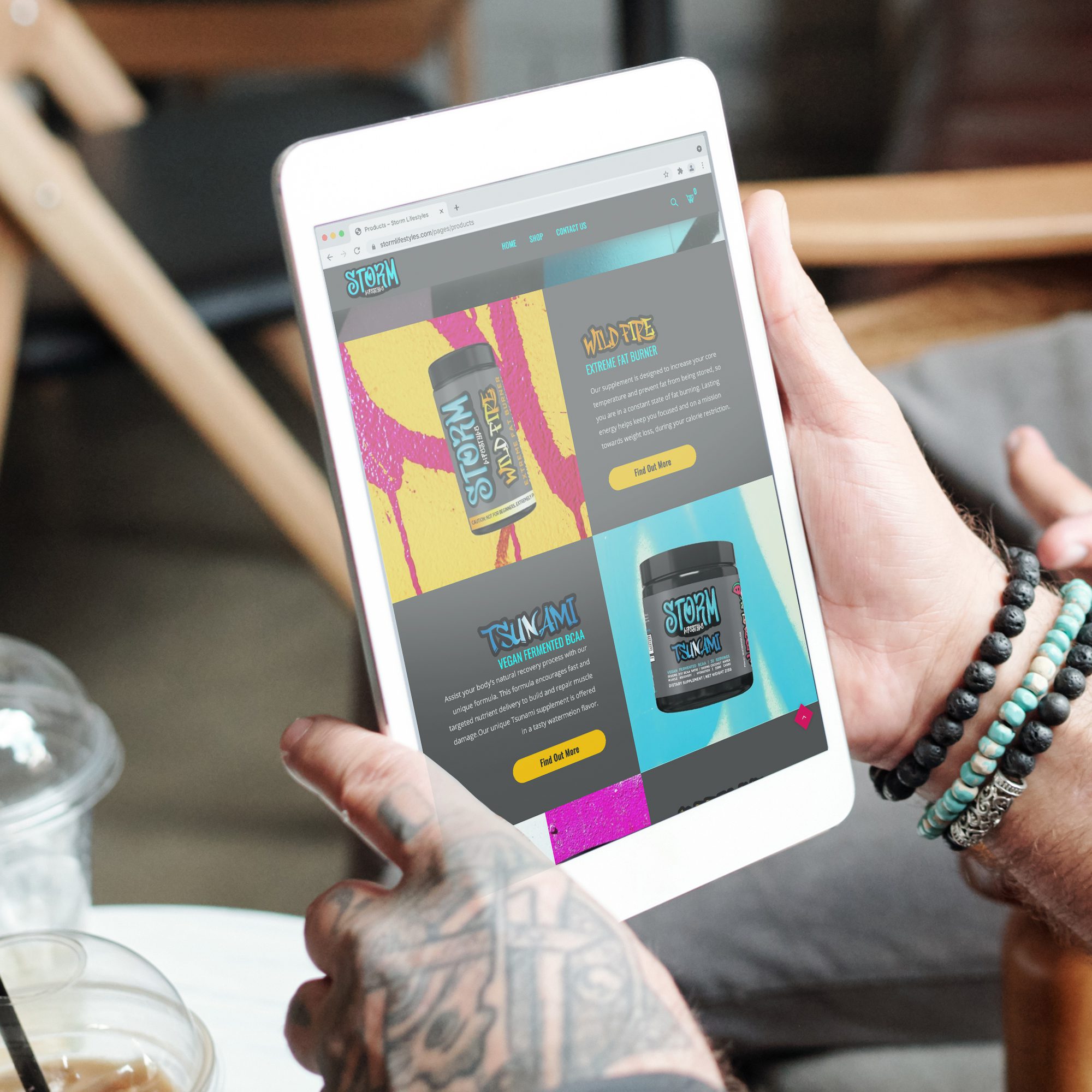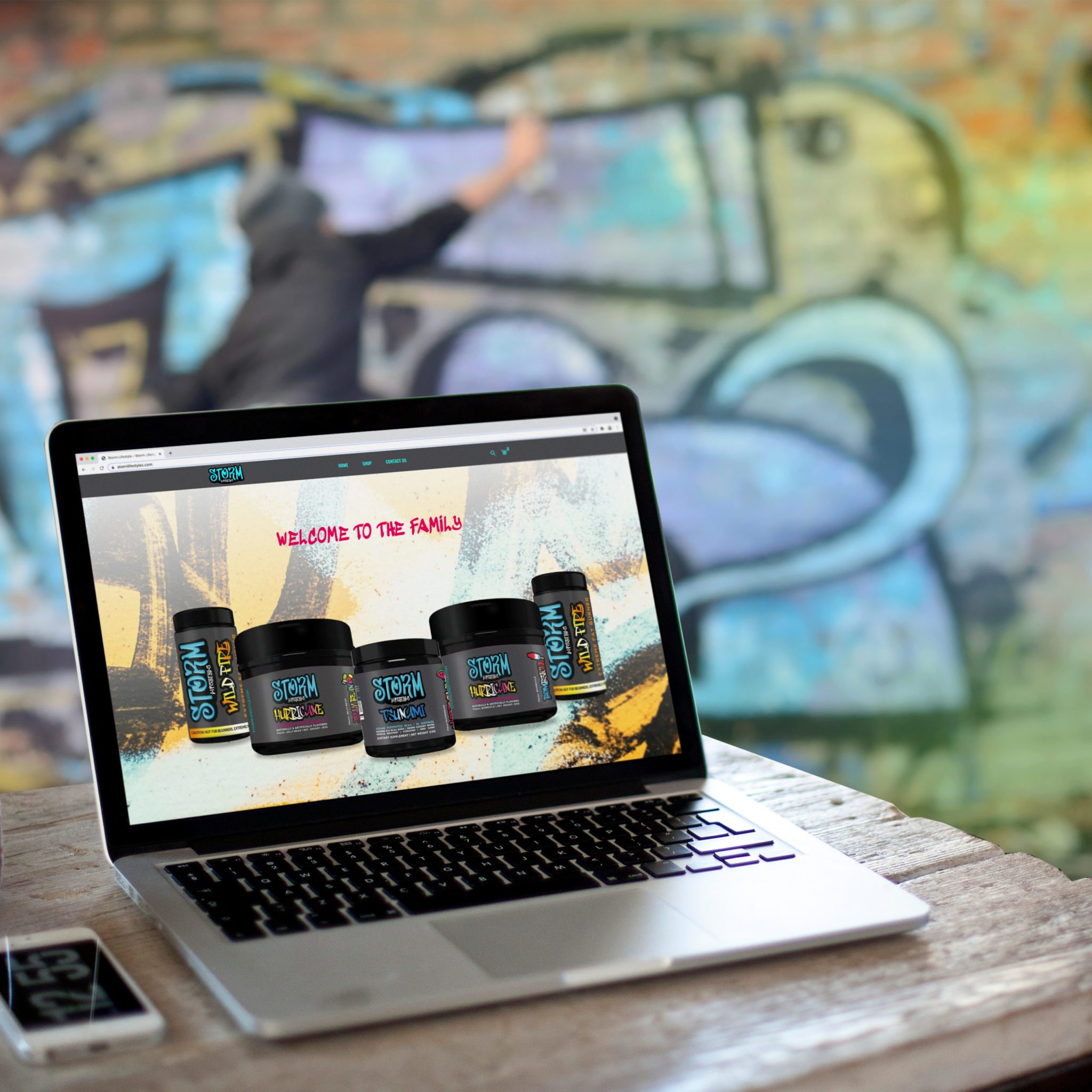 With our team of experts by your side, your Shopify website undoubtedly promises to stand tall, above the competition, generating customers and ultimately, increasing sales.
So, what is Shopify and what's it all about?
In short, Shopify offers an ideal platform for any business wanting to sell its products online.  Whether you are a budding entrepreneur, new to the world of online sales, or a more experienced businessperson, Shopify could provide the perfect solution when it comes to your virtual marketplace.
As a Shopify customer, you'll see there are several packages on offer depending on your requirements and budget, with plenty of features and benefits available to help boost your business. One of the reasons so many favour the platform is down to its easy-to-use back-end. Simply put, once the team at Oxygen Graphics has designed you an attention-grabbing website to sell from, Shopify literally does the rest. From detailed sales reports to easy customer management, Shopify admin is built with everyone and anyone in mind.
Tell me you're using Shopify, without telling me you're using Shopify
Choosing the right platform for your eCommerce store is a huge decision. Your webstore is your virtual shop front. Ultimately, it's the backbone of your entire online business and choosing the right platform for you and your organisation is crucial. Oxygen Graphics are here to help your business grow from the very beginning and that includes supporting you in deciding which platform suits you best.
We also appreciate that building your online business is more than simply choosing the right platform. In fact, having the right platform will be pretty much irrelevant if you struggle to get people to your website, encourage them to stay on your website and ultimately, buy your products.
With more than 820,000 merchants now using Shopify, it's clearly a popular choice. However, what comes with its undeniable popularity, is so many of those businesses having similar-looking websites, which lack zest. In today's digital age, your business needs to work even harder to survive in this virtual world, making it essential that you get your voice heard. At Oxygen Graphics, we recognise that there's no such thing as 'one size fits all' and we strive to grow your business by creating a website that's totally bespoke to you. We respect that every business is unique and thrives in different ways.  Thanks to our extensive knowledge of the industry, our friendly team of experts will listen, advise, and work with you to make sure you're getting the best from your online business.
We help businesses just like yours to connect your product or service with your customers. Take the first step towards building your Shopify website today and get in touch with Oxygen Graphics.
In need of marketing support?
Get in contact with a member of our team today to see how Oxygen Graphics can help you!
T : 01788 561 991    E : [email protected]