Start-up business: What sort of website do I need?
So, you've recently launched a new business, which means you might be wondering what the next step is. If you haven't got a website yet, then that's a pretty good place to start. In fact, with 84 per cent of today's consumers revealing that they think a website makes a business more credible than those who only use social media, it's a no brainer – there's never been a more important time to invest in a website for your company. Not only will it make your business look more professional, but it will also allow you to attract new customers while providing you with a platform to showcase your products and services.
So, what sort of website do you need? Honestly, there's no such thing as 'one size fits all' when it comes to designing your website, which is why the team of experts at Oxygen Graphics is here to help you decide which would suit your business best.
Single-Page Website
A single-page website is exactly as the name suggests: a website consisting of just one page, which means there are no additional pages, such as 'About', or 'Contact'. Instead, a user can access the information you want them to, by simply scrolling down the page. While this design might break tradition, it's becoming an increasingly popular choice.
Otherwise known as a landing page, these types of websites tend to drive and encourage visitors to take a specific call to action. For example, a single-page website might be used to get visitors to sign up for your mailing list.
The content on a single-page website should be limited, so the call to action is pretty much unavoidable. Yes, they offer a speedy, easy-to-navigate alternative to a multi-page design, but we wouldn't advise using them if you want to showcase several products or services.
These are great for those working on a low budget and who want to establish an early internet presence.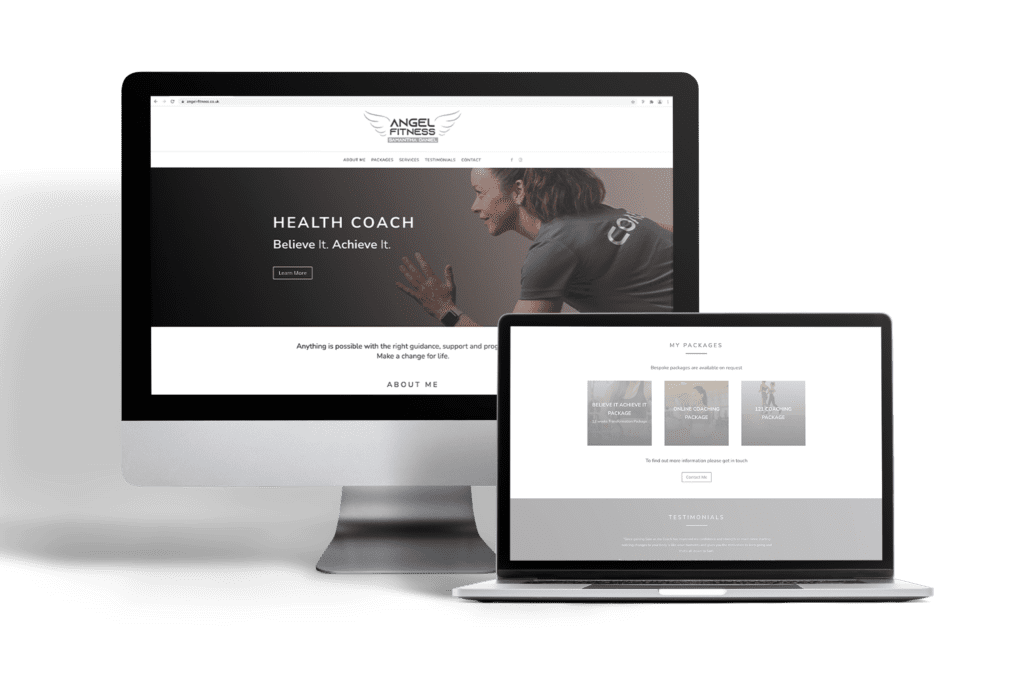 Multi-Page Website
Think of multi-page websites as your online business card. They allow businesses to tell their story while showcasing their products and services across several pages. This is a much more standard website design and probably the format you're most familiar with.
They continue to prove a popular choice among start-ups, as they provide a cost-effective space to include basic and relevant content, including a home page, about us section, services or products and contact information.
As they can store more content, multi-page sites generally outperform smaller platforms, like single-pagers, when it comes to ranking on Google. Like we've said, they give you the chance to add a lot more content than single-page sites, which means there are plenty of opportunities to include keywords across your website. This, in turn will help to improve your Search Engine Optimisation (SEO) strategy and hopefully getting you higher on that Google list when potential customers search for your industry. So, if you're looking at boosting SEO, then multi-page websites definitely tick that box.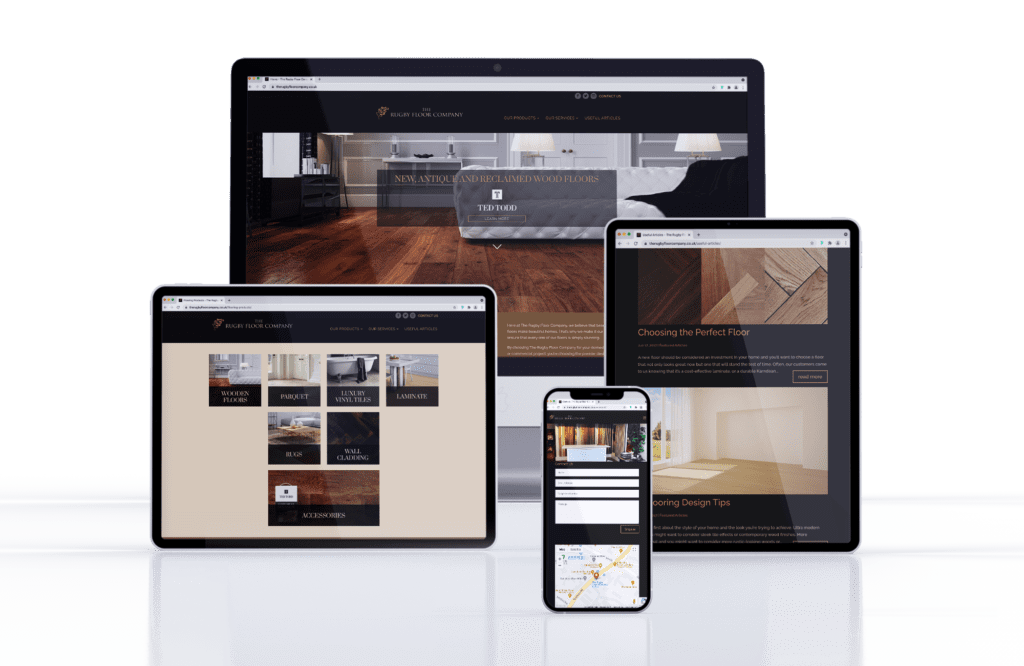 Dynamic Website
Of course, in some cases, businesses want to take things one step further and create more than just your standard multi-page website. The good news is, in this day and age, the opportunities that come with website design are endless.
Take the customer journey to the next level and add extra depth to your website, by making it more dynamic through the introduction of additional features across the platform. This can be done by using third-party tools – or plugins as they are often known – to upgrade your basic, static website.
These plugins are basically individual services that improve the efficiency of the website and help it to function better, which in turn makes the user experience a whole lot better.
Some plugins can be seen and used by the visitor, for example, booking forms, virtual chats and fillable contact forms. Other plugins can't necessarily be seen by a visitor but they improve the efficiency of your website, by making it more user-friendly, while benefiting your business. These types of plugins, for example, can help increase and manage search engine optimisation (SEO) or can improve website speed.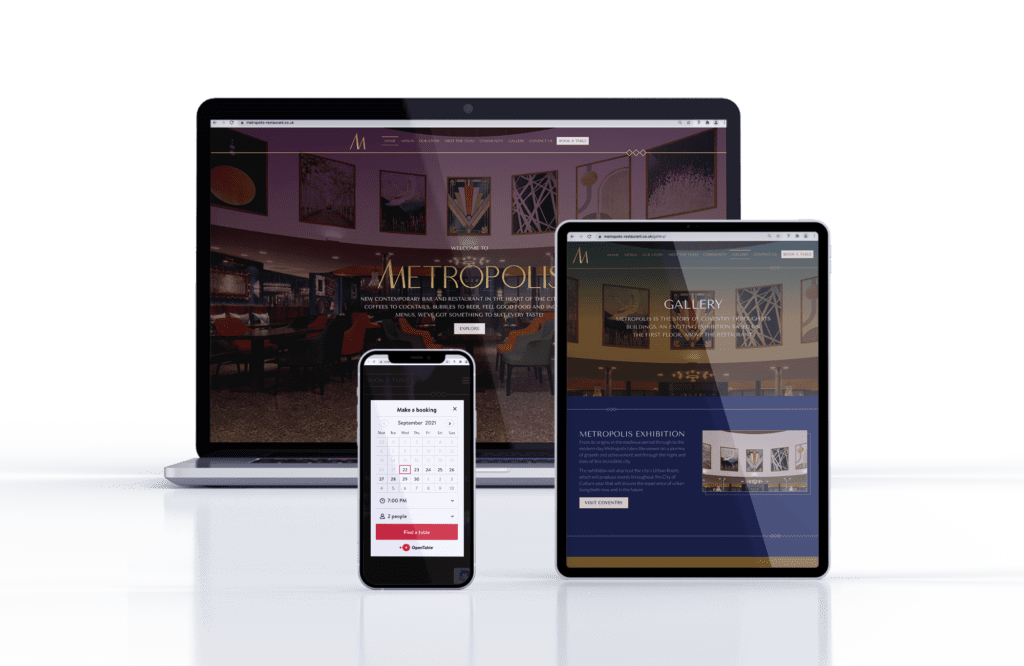 E-Commerce Website
E-commerce websites are great for those who simply want to sell their products. They undeniably offer a cost-effective alternative to a physical store, as well as third-party marketplaces, such as Etsy, which can cost you money long-term.
E-commerce sites are not necessarily about telling a business's story but more about creating a streamlined process for companies wanting to sell their products online. Simply put, e-commerce websites are designed to be your online store, with one goal in mind: to sell products. They offer customers an online shopping destination, to buy products or services. They give visitors the ability to easily browse products and filter them out into categories while highlighting any sales or offers.
In fact, they offer a fully transactional service via the website, from start to finish. This means that customers can search for, order and pay for products online, and allows them to contact your business for after-sales service. This makes them a hugely cost-effective alternative to keeping on top of the rent, gas and electric bills that come with a physical shop.
Of course, there's always the option to develop your e-commerce website by investing in additional SEO packages, to ensure regular visitors are heading to your website if that's something you wanted to consider.
E-Commerce sites also allow businesses to respond quickly to customer trends, by providing an unlimited 'shelf space' for companies.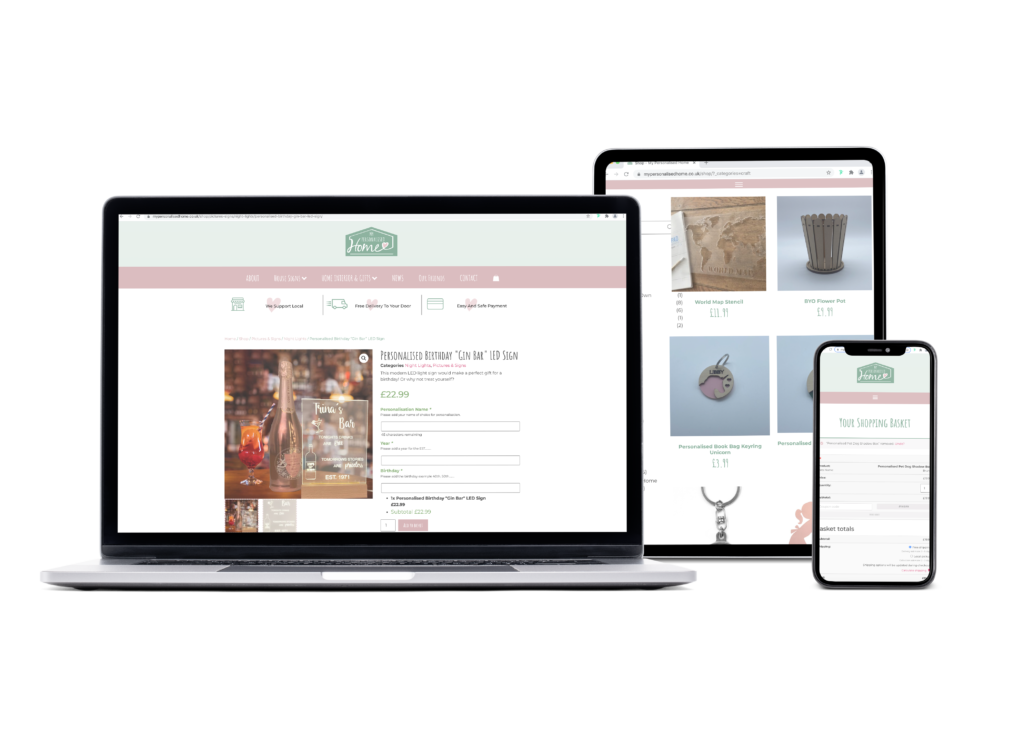 Team Up With Oxygen Graphics
We get it, starting up a business can be overwhelming and, with so many important to-dos to tick off, it's always best to call in the experts. Get in touch with the team at Oxygen Graphics and arrange a free consultation today. We are here to help businesses of all sizes, no matter how big or small, launch their website project. Thanks to our knowledge of the industry, we will be able to advise you on which website type will suit your business best, before supporting you in developing the perfect platform to showcase your products and services.
In need of marketing support?
Get in contact with a member of our team today to see how Oxygen Graphics can help you!
T : 01788 561 991    E : [email protected]