The dos and don'ts of exhibiting at an event
We all know how many fantastic opportunities exhibitions can provide for businesses. From showcasing your brand to collecting potential leads, making sales and building vital relationships – not only with your target audience but also with fellow business owners. If you plan well, you can create an effective and memorable display, with your business sure to be the talk of the show. With that in mind, there are some definite dos and don'ts when it comes to exhibiting, whether that be at an up-and-coming exhibition, trade show, or consumer event. 
If you're planning for an event, here are some top tips from the experts at Oxygen Graphics, to help you get the most out of your exhibiting opportunities.
Do: start planning early
Pre-planning is essential to the overall success of the display. To make the most out of your exhibition, we advise you start planning around two to three months before the event. During that time, you should:
Get in touch with a graphic designer, whose team of creatives will help transform your vision into a showstopping display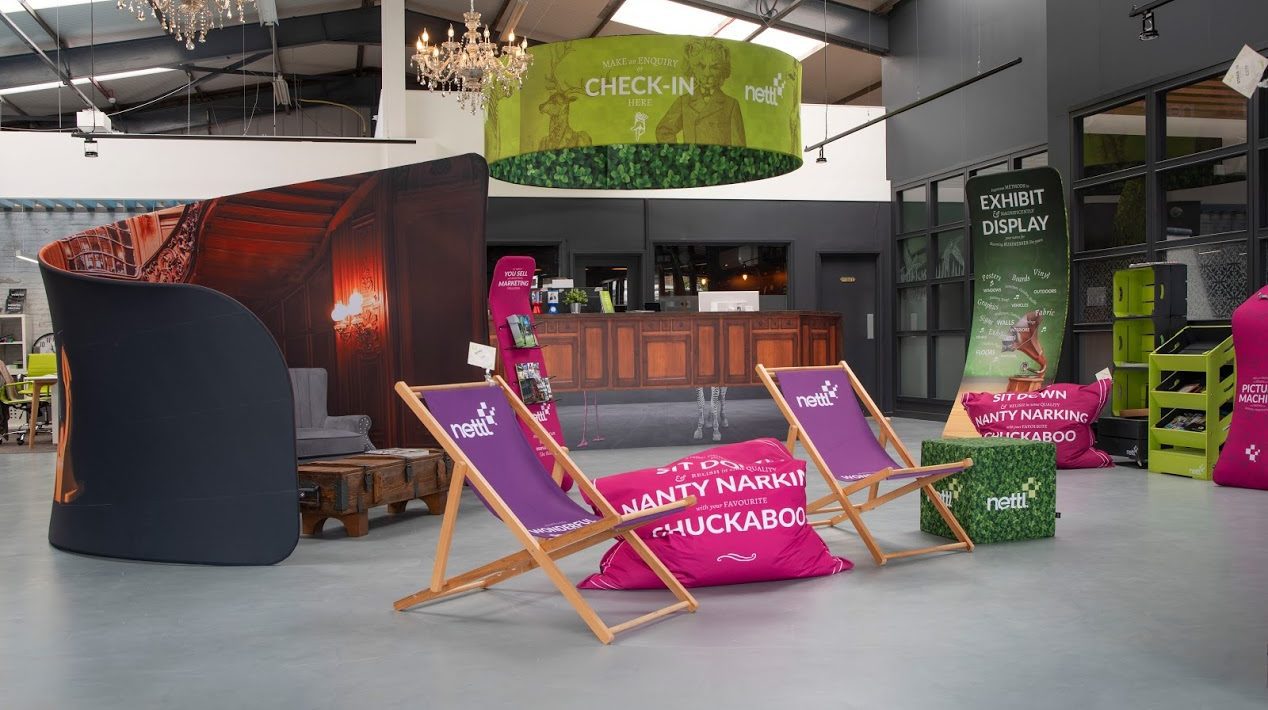 Be proactive in contacting the exhibition organisers early, to ensure you book a great space

Create a realistic budget

Set targets – these can be shaped around bringing in new leads, networking with fellow business owners or selling a particular product. Not only can you use these targets to analyse the success of the exhibition but they will be fundamental to helping you plan for future events 

Train your team ahead of the event and ensure they are all following brand guidelines, have consistent goals and are selling the same vision. Remember, your staff are your business's biggest ambassadors, so never underestimate the importance of investing in them.
Do: research and engage with fellow exhibitors
Are your competitors exhibiting? Are there any significant companies attending? How big of an audience is the exhibition expecting? Getting the answers to these will help you plan better and get a good gauge of the exhibition you're attending.
Don't: ignore the pre-exhibition hype on social media 
Getting involved in the hype on social media before the event gives your business an ideal opportunity to get one step ahead of the competition. 
Engaging with attendees and virtually networking with fellow exhibitors before the event has even started, lets your target audience know you'll be attending and helps you to eye up the competition while ensuring you get your voice heard and your brand seen early on.
Your exhibition display
When working on your exhibition display, there are a number of dos and don'ts that our creative team would advise you to follow:
Do:
Do: create a display that stands out from the crowd

Do: remember that the quality of images counts (always choose hi-res, sharp graphics, pictures and photos)

Do: speak to your target audience

Do: get creative
Don't:
Don't: go too crazy with the text – make sure your message is clear and bold

Don't: underestimate the importance of using colours cleverly

Don't: forget to proofread your marketing collateral before the exhibition

Don't: be afraid to think outside the box
Are you ready to work with a team of graphic designers who come equipped with the knowledge, expertise and vital exhibition experience to create your business a memorable display that tells your story.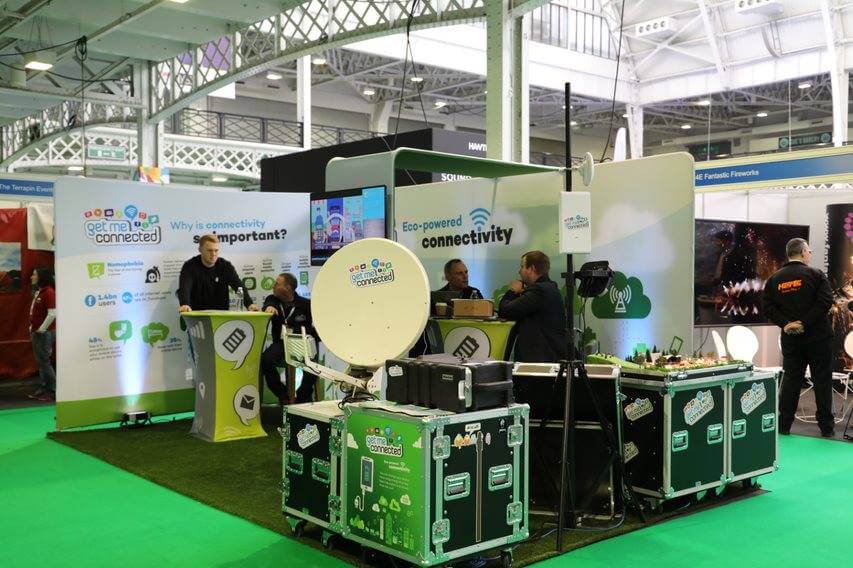 At the exhibition
Do: remember body language is just as important as your display
It is absolutely essential that your team looks approachable – remember, they are selling your brand:
Do know the importance of eye contact

Do work on your welcoming smile

Don't stand with your hands in your pockets

Avoid crossing your arms

Stop fidgeting

Refrain from standing around gossiping
Do: avoid clutter
We get it, coffee and tea will probably be getting your team through the day, but please remember to ensure all the rubbish is put in the bin. Empty coffee cups, rubbish on the side and over-cluttered displays can make your business look untidy, messy and can actually put people off visiting your stand.
Don't: stand behind your table
Tables or other large display objects can act as a barrier between your team and those attending, so avoid standing behind them. Instead, standing nearer the front of your display, will appear more welcoming and encourage visitors to engage with you.
Post-exhibition
Do: measure your success by analysing your pre-planned targets and goals
Do: follow up with any leads 
Do: look at when you can re-use your display stand
The great thing about working with Oxygen Graphics is that you can reuse your display stand – that means, once it's in your hands, it belongs to you for you to use over and over again.
Don't: forget to engage and reach out to fellow exhibitors
Don't: forget to praise your team if they've done a great job
Remember, exhibitions can be tiring – especially if they take place for more than one day, which they usually do. If you feel your team has done a great job, then tell them (you might even want to give them an incentive by setting them targets and then rewarding them if necessary).
Is your business exhibition ready? Get in touch with Oxygen Graphics
When planning for an exhibition, there's clearly so much to consider. Maximise the potential an exhibition has to offer and guarantee your business is ready by getting in touch with Oxygen Graphics.
In need of marketing support?
Get in contact with a member of our team today to see how Oxygen Graphics can help you!
T : 01788 561 991    E : [email protected]