How Oxygen Graphics can transform your office space to inspire and engage staff
It's official, restrictions have been lifted and people are returning back to the office. Having had months working from home though, it comes as no surprise that some people are feeling a little deflated about the idea of returning into a sometimes bland, beige and often boring, office space. There's no denying it, there's never been a more crucial time to inject your office with the love and care it deserves. After all, if you want to keep your staff engaged with work while inspiring them to exceed in their role, now is the time for you to transform your office space.
Before we continue, we must point out, we're not telling you to transform your entire office space. What we're talking about is creating a break-out area for your employees. A space located in your office, but one that's made to feel like you're not actually in your office. A booth-type area, that gives staff a chance to get away from their desk, a sense of escapism and a time to clear their minds, while providing that much-needed revitalisation. The benefits of creating a space like this, are endless. Not only is it guaranteed to improve the mental health and wellbeing of your staff, but the advantages of having some time away from their desk will undoubtedly be reflected in their work.
At this point, you're probably asking, how is this possible? How easy is this to do? And how many sales do I need to make to pay for it? At Oxygen Graphics, we can help you create the perfect break-out area for your staff, without knocking down or building any walls, at a cost-effective price to suit all budgets. Gone are the days where you need an entire office renovation. Instead, our fantastic range of exhibition display products can totally transform your office space, at a fraction of the price.
When it comes to designing your breakout area with Oxygen Graphics, there really are no limits. We strive to push your creative boundaries and spark your imagination, by bringing the outside, inside. From creating a sunny seaside setting, to helping staff relax in a tropical paradise, we can make your office seem like a world away. How about producing a spectacular in-house orangery for staff to enjoy or whisking your team off to snowy slopes by creating your very own log-cabin in your office.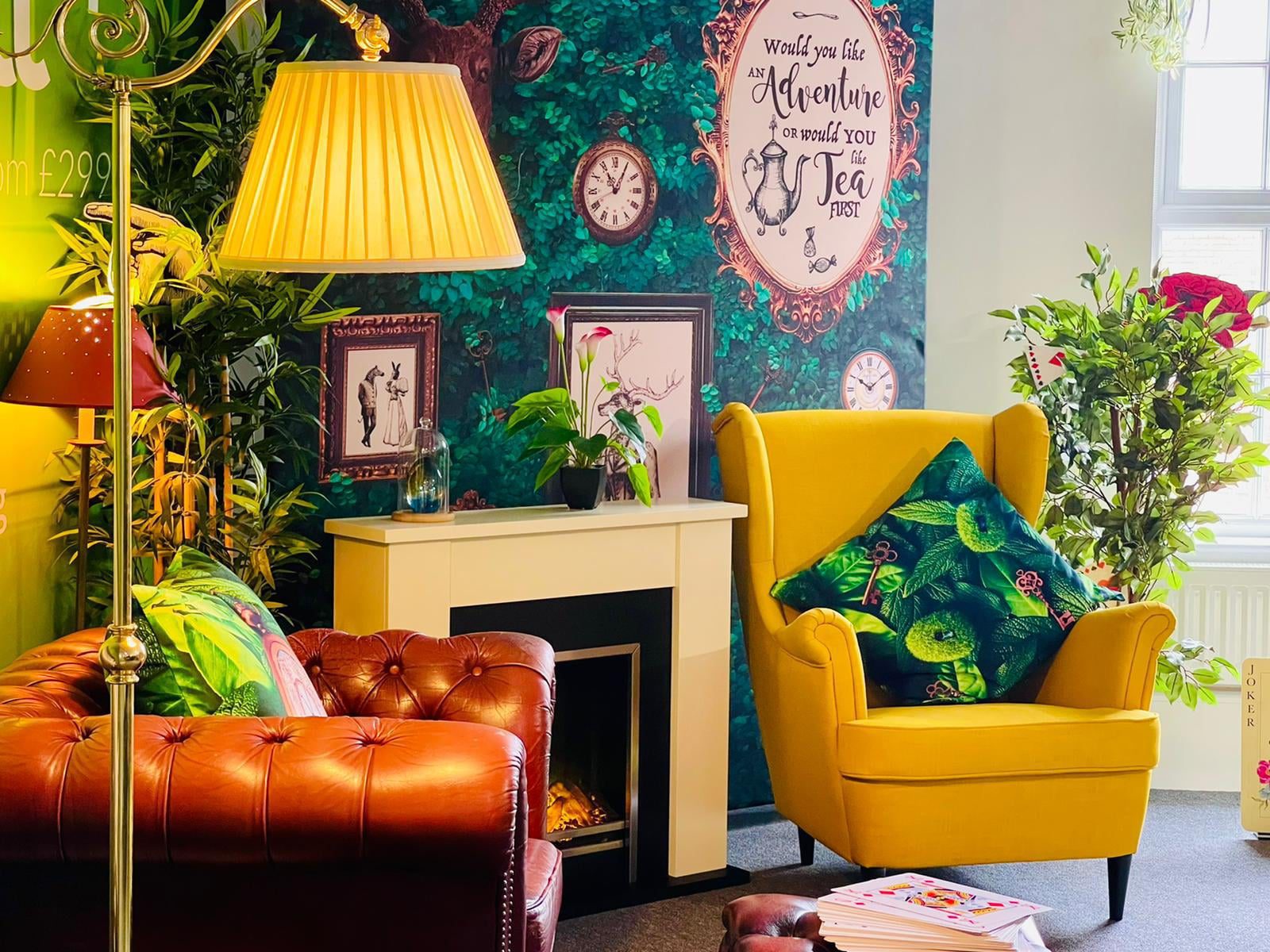 In fact, as I write this, I'm sitting in a breakout booth area, just like the ones I'm describing. Using curved fabric backdrops, this space is made to feel like a separate room, away from the rest of the office. However, using fabric backdrops means you don't feel isolated and of course, it's a much more cost-effective alternative to constructing brick walls, for the business. Printed on the backdrops is an enchanted, woodland scene, designed by our imaginative team at Oxygen Graphic. The scenes are playful and have a whimsical tone, sparking creativity, it's impossible not to feel inspired. You only have to sit down, and you feel like a weight has been lifted off your shoulders, with the choice of bold colour tones immediately making you feel a sense of relaxation. The fanciful theme is weaved into every element, running through each of the accessories, complimenting the statement pieces of furniture that complete the room.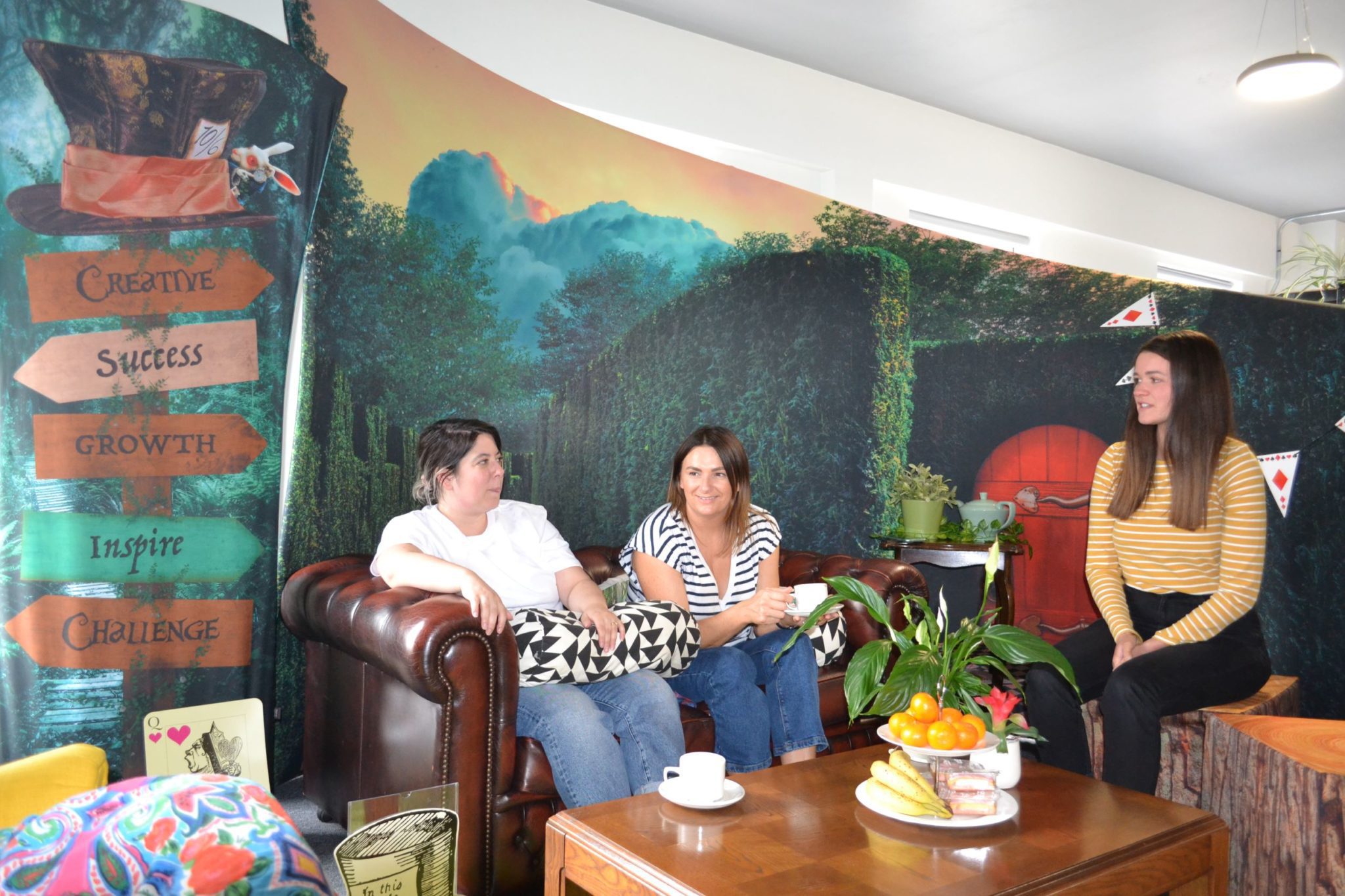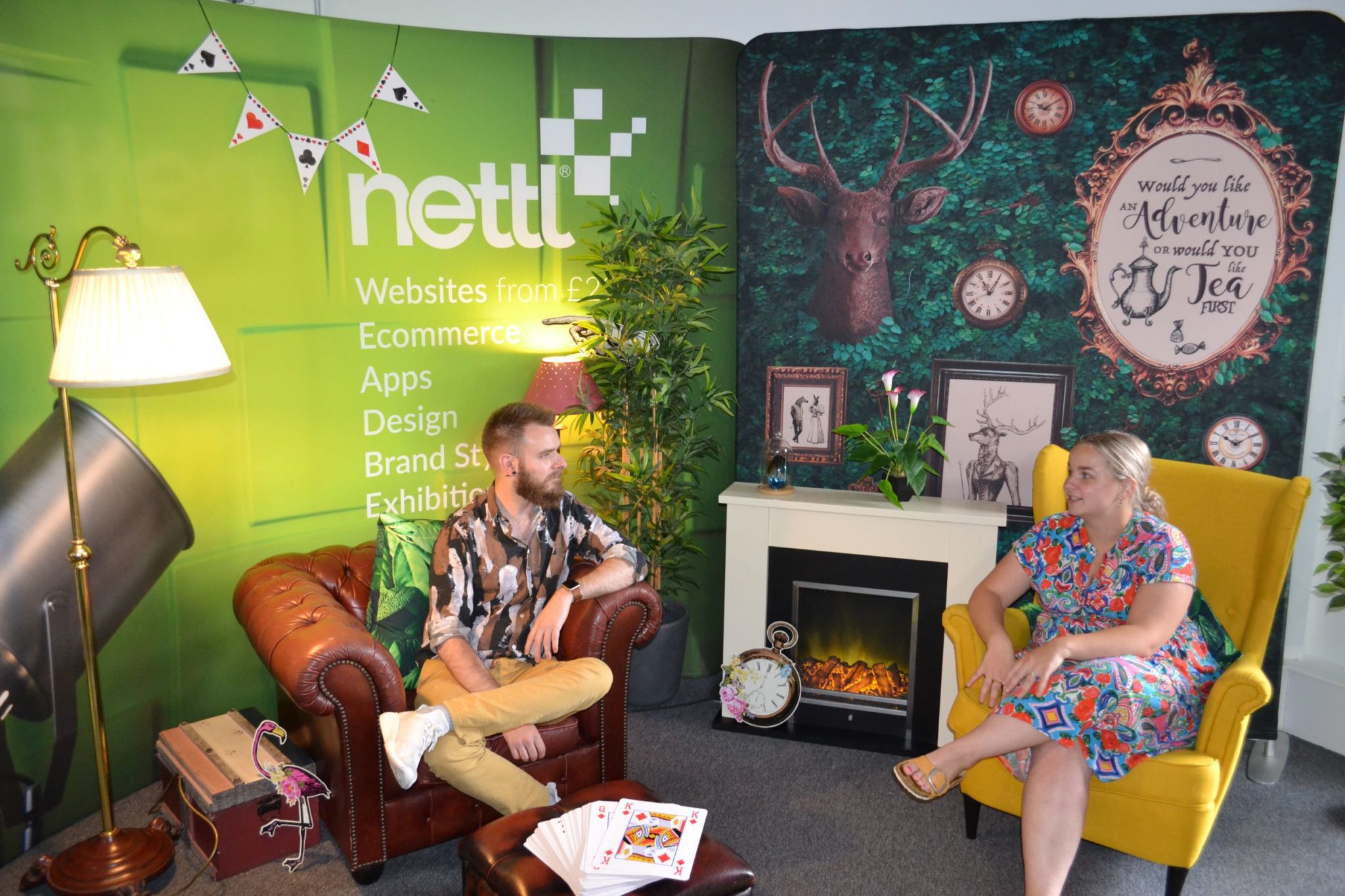 Partner up with the team at Oxygen Graphics and we can help you create your very own magnificent office break out area. Our team of experts will combine our range of top-quality products, including bespoke furniture, eye catching floor vinyl, creative curtains and showstopping backdrops, along with our professional eye for design to form the ideal booth space for your office and your team. Make a fuss of your team and give your office space the attention it deserves. Let's come back from covid with a bang. Get in touch today.
In need of marketing support?
Get in contact with a member of our team today to see how Oxygen Graphics can help you!
T : 01788 561 991    E : [email protected]