In an era where technology is in abundance, it's no surprise that users are turning to easier, faster ways to search for products and services. The use of voice search has risen dramatically over the last year alone; doubling from 100 billion to
200 billion monthly searches
, in fact.
What is voice search?
Voice search allows us to use voice commands to search the internet, either through a mobile phone, home assistant or even desktop. Siri, Google, Alexa and Cortana are some of the most well-known voice search technologies.
Voice recognition systems are continuously improving in user experience, as providers like Google continue to collate data, research, test and improve the service. Voice technology is already well adapted and evolved, though, allowing users to give commands as if they were speaking to a human.
Why is voice search important?
As a small business owner, making voice search a part of your digital marketing strategy is vital. According to BrightLocal, 58% of all consumers have used voice search to find local business information in the last 12 months. Further research shows that by 2022 the voice search for shopping industry will be worth £3.8 billion in the UK alone.
https://www.youtube.com/watch?v=TizqMzD8FQg

How can I appear for voice search results?
When it comes to optimising your website for voice search, having solid SEO foundations is key. In the very majority of cases, the website at position one in Google is the website returned for the voice search query. When it comes to SEO, there are over 200 different ranking factors, but some will have more impact on your voice search performance than others. Here, we provide our top three tips on how to prepare your website for voice search.
1. Keep your Google My Business listing up-to-date and information-rich
As part of any good local SEO strategy, you should always be keeping your Google My Business listing up to date. However, when using voice search to ask for key business information, such as opening times, directions and contact details, Google My Business has a particularly important role to play and is used by both Google and Siri.
It's not just Google, though. Cortana and Alexa both use Bing to power its search results, so you'll also need to keep your Bing Places for Business listing up-to-date, in order to target those users.
Ensure any listings for your business are full of useful information and imagery. In fact, from business descriptions and categories to opening times and images, the more information the better. It's also worth knowing that Google doesn't like duplicate listings for the same location, so you'll want to eradicate these with the help of Google Support. 
2. Create relevant content
It's a fact; Google loves content. Give Google content that's worth sharing and you'll be rewarded with strong rankings, for both voice and traditional search results. In order to get your content performing well, there are a few simple rules to adhere to. First of all, ensure both your website and blog content are unique. Copying content you've seen elsewhere on the internet just won't cut it.
You'll also need to ensure your content is information-rich. There are no strict rules about how many words your web page or blog article should include, but generally, the more the better. If you're targeting a particular keyword in your content and your competitor has 500 words of content on their page, go one better and create 750 words. Investing in a good content strategy isn't just good for search engines, but also your users, of course.
Finally, incorporate questions and answers into your content. This is particularly relevant for blog articles and FAQ pages. When users ask their voice search assistant a question, Google looks for content and websites that have addressed that question in their content.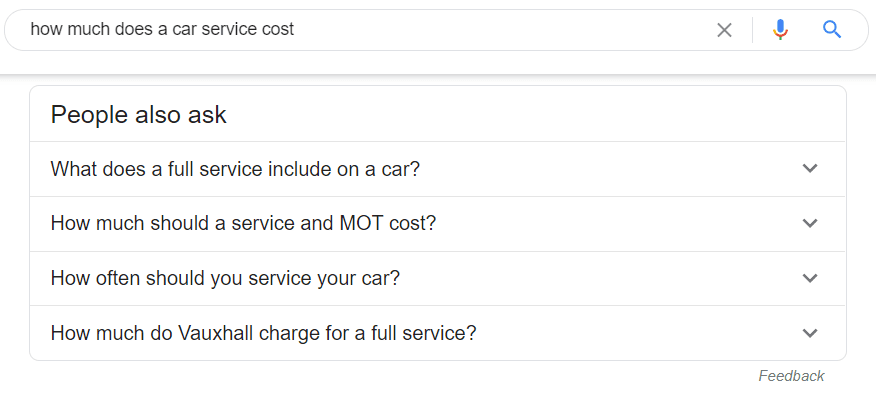 3. Take advantage of Schema Mark-up
To put it simply, Schema mark-up is a form of code that is wrapped around key information on your site to help Google digest that content easier. Schema can be applied to a wide range of information, such as your business address, phone number, opening times and even products.
Google and Bing both heavily rely on Schema for voice search results, so you'll want to ensure your web provider has added it to the site for you. If you're an Oxygen Graphics website client, then you'll be pleased to learn that Schema mark-up is already present on your site.
For more information on voice search, our SEO services or building your dream website with Oxygen Graphics then get in touch with our friendly and knowledgeable team. We're on hand to discuss your next project. Start delivering results for your business today.
In need of marketing support?
Get in contact with a member of our team today to see how Oxygen Graphics can help you!
T : 01788 561 991    E : [email protected]