From concept to launch: The web design process with Oxygen Graphics
It's no secret that in this day and age, every business needs an eye-catching and engaging website to showcase its products or services. That's why it's always best to call on a team of professional creatives if you're thinking about launching a website or refreshing your current digital content. However, the individual steps that take place between concept and launch, can make a huge difference to the final product. After all, a successful and well-designed website needs to do more than simply attract visitors – it needs to enhance user experience while ensuring customers truly understand your products, services and company. 
At Oxygen Graphics, we take extreme pride in getting to know each of our clients – hearing their drive, their vision, their mission and values – so we can confidently create a website that reflects their brand. To do this, we have carefully crafted a seamless web design process that allows us to achieve fantastic results, which involves minimum stress for clients – basically, with us doing all the hard work for you. So, how do we go about creating websites here at Oxygen Graphics? Good news – we've broken it down for you, into 10 simple steps.
1. Website consultation
This is our chance to get an initial insight into your business, discussing your individual requirements and what you'd like us to help you achieve. This allows us to quote accurately and create a proposal bespoke to you and your business.  
2. Website workshop
Once you've signed off the quote, it's time to book a 'website workshop'.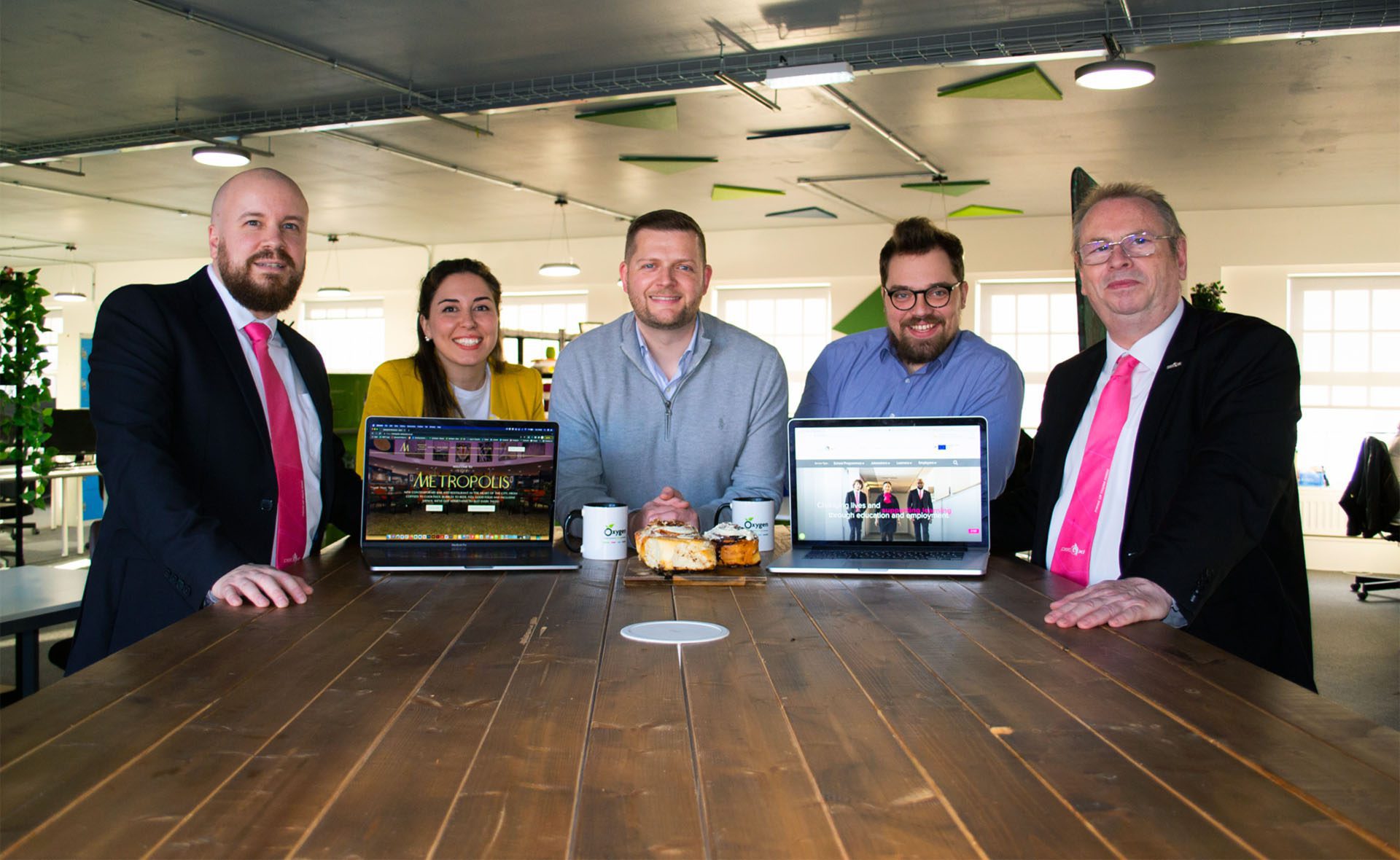 This involves a meeting between you, an Oxygen Graphics creative designer and content creator. Think of this as the 'discovery stage'. Whether you're launching a new business or refreshing your website, it's essential that your digital content reflects your story, key messaging, tone of voice and brand style.
A 'website workshop' is an opportunity for us to discover your goals, your target audience, the voice you want for your business and how you want people to feel when they visit your website. Collaboration between you, our creative designer and content creator from an early stage is essential, to ensure every element of design on your website tells the same story.
3. Content creation
Now that we know your vision, it's time for our team to get to work on the content. We will create written content shaped around your strategy and with search engine optimisation (SEO) in mind, helping to boost your brand on Google. 
And remember, if you have any questions along the way, feel free to get in touch with one of our Oxygen Graphics account managers – we are always here to help! 
4. Visual creative
Having discussed the foundations of your site and with some of the content written, our creatives can begin work on the first visuals of your website. Our designers use mood boards and industry research to create several page examples, which we share with you for feedback. These tend to be a main page of content, plus several sub-pages, to give you a real taste of what your overall website will look like.
Worried about how your website will look on a smartphone or tablet? Don't worry, our creatives come fully equipped with best developmental practices, giving you peace of mind that your website will work as efficiently and effectively, whatever device or browser it is viewed on.
5. Design revisions and approval
At Oxygen Graphics, we work flexibly to ensure the final design product is exactly what you're after – after all, this is your website, we're just bringing it to life. With that in mind, we will amend and revise it to suit you, until you're ready to sign it off.
6. Website build and development
Once the final design is signed off, our development experts will build your website using either WordPress or Shopify, depending on the purpose of your business.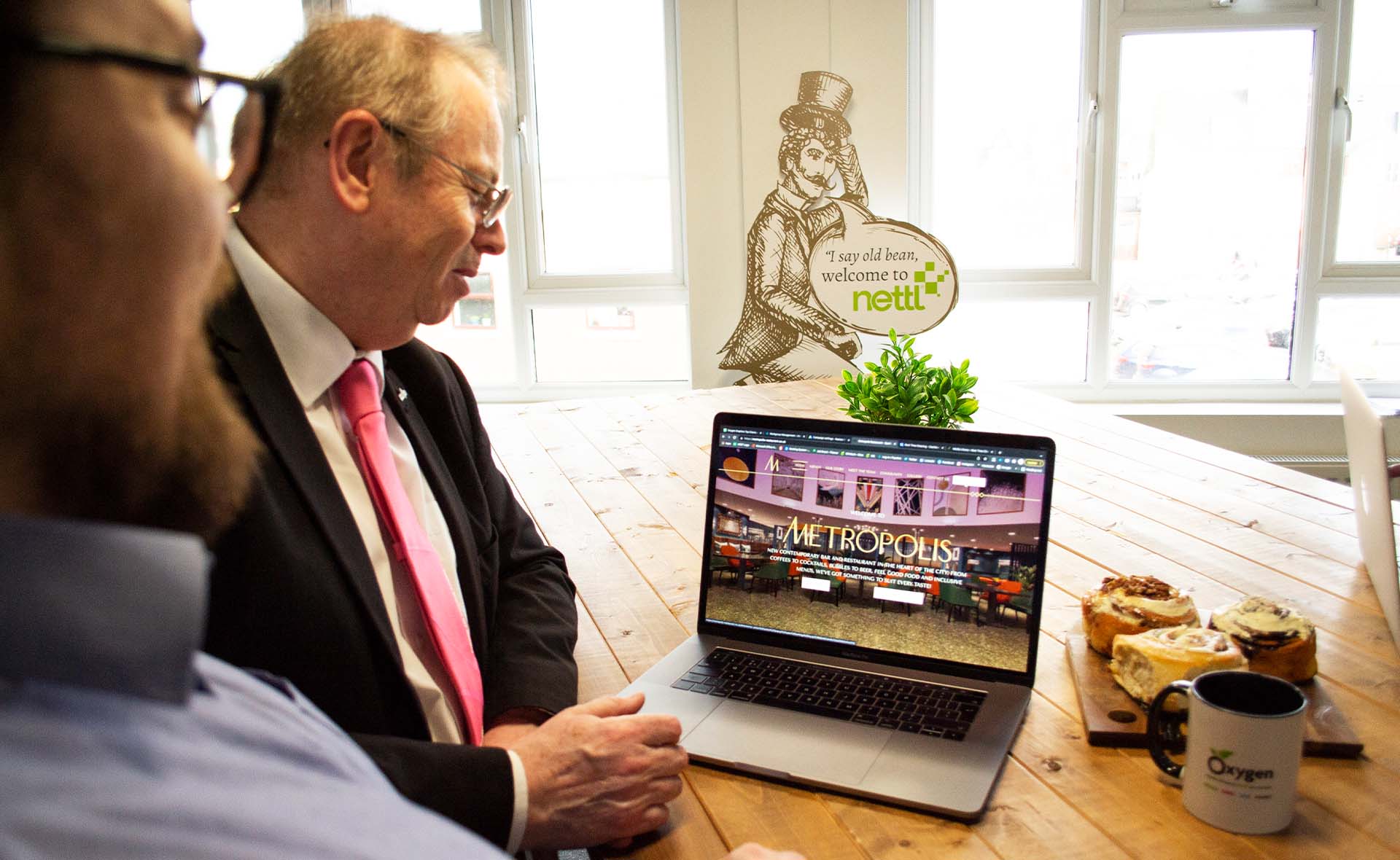 7. Hosting and securing your site
Having designed and built your website, it's time to install your website on a hosting server, before making it secure. We do this by issuing an SSL certificate, which is a digital certificate that will authenticate your website's identity.  
8. It's test time
By now, your pages are all up and running, so it's time to make sure your website is working correctly.
At this point, our team makes sure your website is speed-perfect while using a variety of techniques to ensure maximum user experience, including tracking tools like Google Analytics, as well as bug tracking.
9. Time to launch!
Are you ready to show your new website off to the world? It's time for launch! Plan a launch date, and create a strategy shaped around how you will let the world know you have a shiny new website, ready and waiting for them to see.
If necessary, it's at this point, we also schedule a training session with you, to ensure you know your way around your new website.
10. Ongoing maintenance and optimisation
At Oxygen Graphics, the process doesn't just stop once your website is live. We recognise that regular maintenance and optimisation of your website are essential to the ongoing performance, success and growth of your brand. 
Key to this is SEO (search engine optimisation) and building your business an online presence that performs. From link building to planning regular content updates, our SEO expert will create a smart strategy shaped specifically around your business, designed to get your website ranking on Google and other search engines. 
Do you want a new website? Get in touch with Oxygen Graphics, and let's kickstart the process
If you're looking for a brand new website, or to revitalise your current digital content, get in touch with Oxygen Graphics. From concept to launch – and beyond – we have a team of creative experts, here to make creating your website as seamless and stress-free as possible. What are you waiting for? Let's talk.
In need of marketing support?
Get in contact with a member of our team today to see how Oxygen Graphics can help you!
T : 01788 561 991    E : [email protected]